Magic is serious business in the world of Dungeons and Dragons, and that's something the folk behind the new movie based on the famous role-playing game had to reckon with in a big way. After all, this adventure movie could launch a big-screen franchise if it goes down well.
The Dungeons and Dragons movie brings comedy movie specialists Jonathan Goldstein and John Francis Daley into the director's chairs for a movie that delivers big laughs in amongst the magical spectacle, as we explained in our Dungeons and Dragons review.
But as VFX supervisor Ben Snow revealed in a new interview with IndieWire, it was vital for them to get that spectacle right. That required taking a systematic, and deliciously nerdy, approach to on-screen sorcery.
"At one point, I made a giant table of spells, like a Google Slides of spells," he said. "We always did have the little card from the Dungeon Master's Guide describing how the spell was supposed to work and deploy, and we tried to keep to that as much as we could."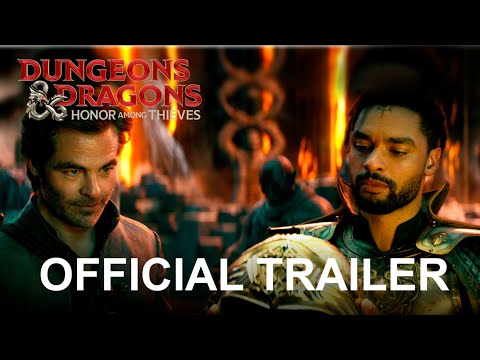 It's refreshing to note how hard everyone behind the scenes was working to make sure that, not only was this a fun family movie, but it also respected the framework of the game that so many millions of people love to play.
For more about the DnD movie, take a look at our Dungeons and Dragons ending explained and find out who Bradley Cooper plays, as well as looking ahead to the possible Dungeons and Dragons 2 release date.
Once you're all adventured out, find out more about the 2023 movies you need to see, including the Barbie movie release date, the Guardians of the Galaxy Vol 3 release date, and The Meg 2 release date. Or for more reliable thrills, check out the best movies ever made.