Who does Bradly Cooper play in Dungeons and Dragons: Honor Among Thieves? The new DnD movie has an all-star cast, with the likes of Chris Pine, Michelle Rodriguez, and Rege-Jean Page lighting up the screen as a rag-tag band of – you guessed it – honourable thieves.
But there's one actor in the new movie who's appearance came as a big surprise, in more way than one. That's because, as the Dungeons and Dragons movie release date has been and gone, we now know that drama movie star Bradley Cooper plays a role in the fantasy movie. So who does Bradley Cooper play in the new Dungeons and Dragons movie?
Who does Bradley Cooper play in Dungeons and Dragons Honor Among Thieves?
Bradley Cooper plays Holga's ex-husband, Marlamin, in Dungeons and Dragons: Honor Among Thieves. However, with the help of some nifty VFX the MCU movie actor has been shrunk down, because in the new movie he's a Halfling: a DnD race comparable to Hobbits from the Lord of the Rings movies.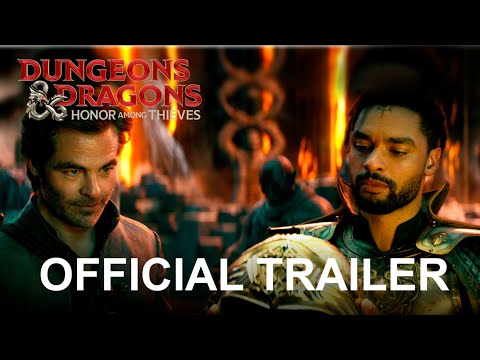 Cooper's role in the movie is only a small comedy cameo. However, it will leave a lasting impression nonetheless. Check our Dungeons and Dragons movie review for more thoughts.
Or, for more on Bradley Cooper, check out our guide to the new Marvel movie with everything we know on the Guardians of the Galaxy 3 release date. Or, treat yourself by learning about the new Lord of the Rings movie. And, of course, before you go, take a look at our picks for the best movies of all time. No pressure.