The Dungeons and Dragons movie release date is finally upon us this week, revealing Chris Pine and his co-stars as they deliver a fantasy movie with enough magic to satisfy fans of the incredibly popular role-playing game.
You can read our Dungeons and Dragons review for a look at how successful they were, but leading man Pine has been chatting about how the new movie was much harder for the rest of the cast than for him.
Pine plays the bard Edgin, who teams up with a misfit group to retrieve a lost relic. For the most part, he tries to stay out of danger as much as he can.
Variety tweeted a clip from the red carpet, in which Pine explained why his role in the adventure movie was much less strenuous than some of the others. Life as a conflict-shy bard has it benefits.
"I don't do any stunts in this film. I have no action scenes. All I do is run. I run away from shit," said Pine. "All these poor schmucks had to do all of this martial arts training on the weekends. I was taking walks on the beach, I was reading, I caught up on my Netflix. I had a great time."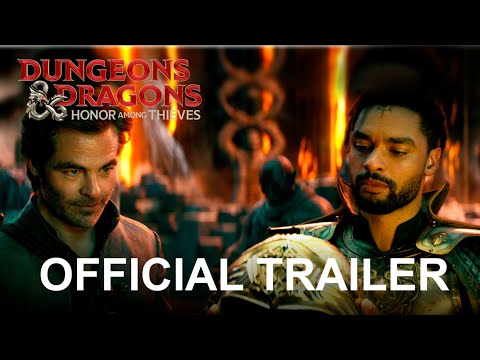 Pine had great fun on the set by the sounds of things, leaving all of the action movie stunts to the likes of Michelle Rodriguez and Regé-Jean Page. It's nice work, if you can get it.
If your interest has been piqued, we've got a guide on how to watch the Dungeons and Dragons movie, as well as the best Dungeons and Dragons movies via our friends at Wargamer.
Or for more of the best movies coming your way this year, check out the Oppenheimer release date, the Barbie movie release date, and the Fast and Furious 10 release date.