What is the Frozen 3 release date? In 2013, Frozen took the world by snowstorm, gifting Disney fans with a touching story and one of the most successful Disney soundtracks. Following the first movie's success, Frozen 2 was released in 2019 and continued to build its dazzling legacy.
Set in the kingdom of Arendelle, Frozen follows sisters and Disney princesses Anna and Queen Elsa. In Frozen 2, Anna took over as Queen and all seemed right with the world. But despite the Disney movie's happy ending, the studio announced in 2023 that a third movie was in the works. So, without further ado, here's what we know.
Frozen 3 release date speculation
We expect Frozen 3 will be released in late 2025, but no firm date has been confirmed yet.
But at least we know that a new movie is coming! Frozen 3 was officially confirmed to be in development during Disney's Q1 earnings call on Tuesday February 8, 2023, with CEO Bob Iger announcing the big news himself, along with confirming that Zootopia 2 and Toy Story 5 were also in the works.
The bad news is that Frozen sequels don't have the best reputation when it comes to speed. If we take into account the six-year gap between Frozen and Frozen 2, we may be waiting a few more winters before we get a firm update or release window.
At least the Actors Strike finally come to an end in Hollywood in November 2023, so there shouldn't be any further delays to Frozen 3's recording. All this means we could see some serious voiceover work commence in early 2024.
Two years sounds like a fair amount of time for the writing, recording, and animation to come together, so 2025 is a likely window, but even that prediction is in flux. Keep your eyes on this guide as we wait for updates!
Who will be in the Frozen 3 cast?
Only two cast members have confirmed their return to the Frozen 3 cast: Idina Menzel as Elsa and Josh Gad as Olaf.
Josh Gad has confirmed via Twitter (now known as X) that he will reprise his role as the adorable snowman Olaf. Sharing a clip of Elsa, the star wrote: "Excited to head back… into the Unknown."
Menzel will be back as one of the best Frozen characters, Elsa, as confirmed in an interview with Billboard. "I don't know a lot," she said. "To be completely honest, they teased it to us, and I have no idea. They don't show you a script. They don't show you anything. All I know is, yeah we are gonna make one, and that's it. So, I'm like, 'Cool, I will be able to pay my bills.'"
And we couldn't have a Frozen movie without Kristen Bell's Anna, or Jonathan Groff appearing as Anna's reindeer-obsessed beau, Kristoff, so we expect they'll both be back, too.
Here is the expected Frozen 3 cast list:
Kristen Bell as Anna
Idina Menzel as Elsa
Josh Gad as Olaf
Jonathan Groff as Kristoff
In Frozen 2, we met an array of new characters with the introduction of Arendelle's neighboring tribe Northuldra with Jason Ritter as Ryder and Rachel Matthews as Ryder's sister, Honeymaren. So, it makes sense that the next movie might also feature new friends for Anna and her gang to meet.
If Frozen 3 delves more into Queen Iduna and King Agnarr's past, too, we may see Evan Rachel Wood and Alfred Molina reprising their roles in the form of flashbacks. We also know that a new crew will be heading our way since director Jennifer Lee won't be returning to helm Frozen 3. But for all you Lee fans, don't worry. Lee is still involved in the production; she just isn't in the director's chair this time around.
During an interview in September 2023 with Comicbook.com, Lee assured us that the new movie is coming along great and that she's been impressed by all the progress she's seen on it so far.
"The only thing I can say is Bob has announced there's more Frozen," she said. "And I'll say what we are working on, I am very, very, very excited about. That's all I can say." If Lee has given Frozen 3 her stamp of approval, then we are pretty confident all the stars will, too. Hopefully, we hear more A-lister additions being added to the cast list soon.
What is Frozen 3 going to be about?
Frozen 3 will likely follow Elsa as she continues to explore the magical forest and Ahtohallan, and she might recover lost memories and be able to fill us in on more details about her parents' pasts, too.
At the end of Frozen 2, we learned the backstory of Elsa and Anna's parents, as well as how they perished. It turns out that the two were traveling to Ahtohallan to discover the source of Elsa's ice powers. We also learned that the sisters' grandfather cut off the neighboring tribe, Northuldra, from the rest of the world for 34 years and is the cause of the war that has afflicted the two kingdoms for decades.
After discovering the truth about their mother's identity as Northuldran and freeing the trapped tribe by destroying the dam that Arendelle built in the past to weaken them, Elsa becomes the 'fifth spirit' and chooses to protect the magical forest where the Northuldrans reside.
This basically means that Elsa has become the link between the spirit and the human world, leading Anna to replace her as Arendelle's Queen since Elsa now has bigger and more mystical things to worry about.
We know that two new movies are extremely likely, with both Josh Gad and Jennifer Lee commenting on the possibility of a fourth Frozen film.
"We're really excited about where they're going, and we just have a lot of story to tell with that direction we're going in," Lee said [via GamesRadar]. "So, I think, in my head, there may be enough for two in that story. But I'm really, really loving working with the team and where they're going."
Meanwhile, Josh Gad not only confirmed that he'd been hearing of two sequels, but also that what he's seen so far is completely worth the wait:
"No, apparently there are two Frozen sequels in development right now — surprise! Equally surprised — and I know Jennifer Lee, who wrote and directed the first two, is hard at work with the team right now. I've heard a little bit and I can tell you guys, it's pretty mind-blowing what's coming. It's pretty exciting," he said while appearing on The View.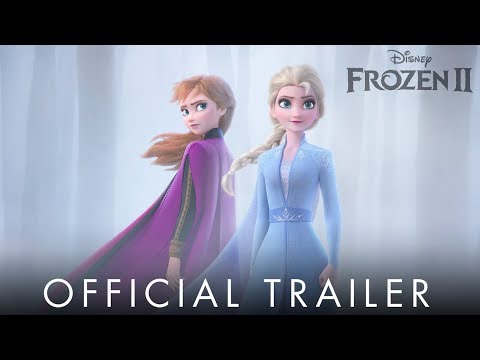 Although Frozen 2 gave us plenty of juicy details about Elsa and Anna's parents, Queen Iduna and King Agnarr, it did leave out a lot of info regarding their relationship and some blanks that need filling. We still don't know how the two reconciled Iduna's Northulda heritage when the kingdoms were still at war.
It was mighty suspicious how well Kristoff seemed to get on with the Northuldran people, who were also reindeer obsessed. Could Kristoff's real parents have escaped before Arendelle trapped the tribe? We may get a detailed explanation of his origins.
Speaking of Kristoff, he proposed to Anna at the end of Frozen 2, yet we never saw the couple's big day. However, a wedding isn't enough to justify Frozen 3. A new crisis will have to emerge, and Elsa and Anna must come together to save the day. This series of films has always been about them, with romance on the side.
Is there a Frozen 3 trailer?
We don't expect to see a trailer for Frozen 3 until 2025 at the earliest.
We say 2025 because, with the film still in its development stage, a lot of work needs to be done. We doubt Disney can finish the film in under a year. Frozen is a magical but very intensive franchise, and it takes a lot of hands to bring Elsa and Anna to the big screen.
So, while we wait for more Frozen 3 teasers, you can watch some cool making-of featurettes, like the one below:
Where can I watch Frozen 3?
Frozen 3 will be a theatrical exclusive before becoming available for rental and purchase. Then, it will eventually come to Disney Plus.
Fans can watch Frozen and Frozen 2 on Disney Plus right now. You can grab a subscription using the link below if you'd like.
And that's everything we know about the Frozen 3 release date! Here are our guides to the best Pixar movies, and the best Disney villains of all time for more animated magic. You can also check out our list of everything new on Disney Plus this month and the best Disney Plus movies to stream right now.
We also have info on the best movies, best Disney songs, and all 11 Disney live-action remakes ranked. Finally, be sure to check out our breakdowns of everything we know about the Shrek 5 release date, the Kung Fu Panda 4 release date, and Avatar 3. Basically, if it's animated, we've got the scoop.