What is the Kung Fu Panda 4 release date? When it comes to fluffy martial artists, there are no ifs, buts, or maybes about it – the Kung Fu Panda movies take the cake. Since the dumpling-obsessed Dragon Warrior Po first appeared on-screen in 2008, we've been hooked on his adventures and cannot wait to see more fistfights in the Valley of Peace.
Kung Fu Panda is an Academy Award-nominated story that charts Po's (Jack Black) journey from a laid-back bear to a martial arts champion. One of the best animated movies about an underdog (or under-panda?), it spawned two sequels, a Netflix series, and video games. But, despite its success, the last feature film was back in 2016 with Kung Fu Panda 3, leaving many to wonder if we would ever see new movies in this beloved franchise again.
Well, buckle up! Our prayers have been answered, and a new Kung Fu Panda movie is finally coming. Here's everything you need to know about the Kung Fu Panda 4 release date, cast, plot, trailer, and more.
What is the Kung Fu Panda 4 release date?
Kung Fu Panda 4 is currently set to be released on Friday, March 8, 2024.
DreamWorks shared the exciting update that Kung Fu Panda 4 was not only in the works but already scheduled via Twitter on August 12, 2022. (And fans were quick to share their enthusiasm over the welcome but surprising news!)
Previously, there were concerns that the upcoming film would be delayed due to the 2023 Writers Strikes. However, fans can now rest easy because it looks like Po will be returning to the big screen in March 2024 as planned. The Writers Strike ended in September 2023, and Dream Works has also released the first poster for Kung Fu Panda 4 – hinting that production is still on course.
In fact, we may get to see a trailer by December 2023 as well. So, worry not; Kung Fu Panda 4 is still on track and will be the film event of early 2024. Keep your eyes on this guide as we filter in more information!
Who's in the Kung Fu Panda 4 cast?
While not every Kung Fu Panda 4 cast member has been confirmed just yet, we do know that Jack Black will be reprising his role as Po.
Given just how much of the movies revolve around the Furious Five, we would also expect to see the rest of the star-studded cast rejoin as their respective animal counterparts.
While Oogway may have passed his torch to Po for good in Kung Fu Panda 3, it would be a shame if he didn't return, at least in the form of flashbacks. With that in mind, we are hoping that Randall Duk Kim will return to the role.
At CinemaCon 2023, Black revealed a detail about the new villain that poses some questions about who else might be returning. Read on for details on the plot, but apparently, this new adversary, The Chameleon, has the ability to bring back foes from Po's past, meaning we may just see the return of Ian McShane and Gary Oldman.
It was also revealed that Mike Mitchell, whose previous work includes some of the best kids movies, Sky High and The Lego Movie 2, as well as the not-so-brilliant Shrek Forever After, will direct.
Here is the expected Kung Fu Panda 4 cast list:
Jack Black as Po
Dustin Hoffman as Master Shifu
Angelina Jolie as Tigress
Seth Rogen as Mantis
Jackie Chan as Monkey
Lucy Lui as Viper
David Cross as Crane
Randall Duk Kim as Oogway
Ian McShane as Tai Lung
Gary Oldman as Lord Shen
What is Kung Fu Panda 4 about?
Kung Fu Panda 4 will see Po continue to embrace his life as a teacher by training an apprentice called Zhen.
The Kung Fu Panda 4 plot was revealed at CinemaCon, although it was just a broad strokes description rather than a full synopsis. According to Black, Po will find an apprentice in the form of a fox named Zhen. Zhen, although talented, doesn't quite like the idea of Po being their teacher.
We also know the name of the villain: The Chameleon. They will supposedly have the ability to summon villains from Po's past. Does that mean we'll see Tai Lung, Shen, and General Kai again? We certainly hope so, the best movies in this series (2, in particular) have strong villains.
We are also hoping to see more of Po's family again. In Kung Fu Panda 3, fans saw the Panda Village with Po reconnecting with his birth father. It is here where he took his first steps in teaching, so we are guessing that we'll see how his work progressed there before focusing on his new apprentice, Zhen.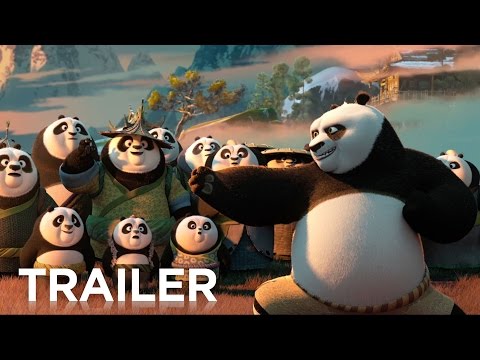 Is there a Kung Fu Panda 4 trailer?
There's no trailer for Kung Fu Panda 4 yet, but we think one will arrive in December 2023 if the movie's release date isn't delayed.
If the March 2024 date holds, we'd expect trailers by the end of the year. We have to remember that Kung Fu Panda 4 has been a longtime wish for many fans, so the studio will want to make sure it gets plenty of advertising and press.
Be sure to bookmark this page as we keep you up to date on any newly released clips. In the meantime, check out this behind-the-scenes look from the recording of Kung Fu Panda 3, just to remind yourself of how incredible this cast is.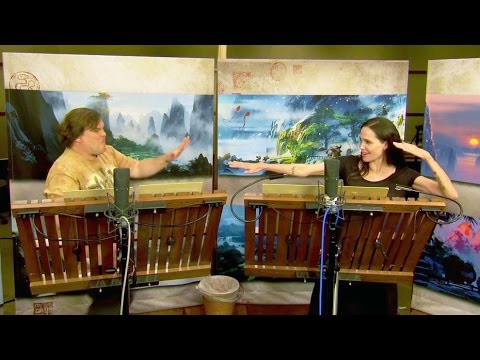 Where can I watch Kung-Fu Panda 4?
When it's released, you'll have to head to the theater to watch Kung-Fu Panda 4.
After that, it'll probably head to Netflix, as that's where a lot of Dreamworks' animated movies end up. We'll keep you posted as more developments head our way!
While we wait on more updates from the world of Po, here are our guides breaking down everything we know about the Spider-Verse 3 release date, the Frozen 3 release date, and the Shrek 5 release date. And for more world-saving, see everything we know about The Marvels and how to watch the Super Mario movie.