Who are the best Frozen characters? In 2013, the world was taken in by the beautiful storm that was Disney's Frozen. Like a lot of their most beloved projects, Frozen is loosely based on a Hans Christian Andersen's fairytale. And it's in the wintry world of Arendelle that Disney gave us their version of The Snow Queen. A cultural phenomenon, Frozen and Frozen 2 are the perfect blend of music, magic, and comedy. However, what truly makes these films shine is all of their characters.
From snowmen, to surprising Disney villains, and the odd expressive reindeer, Frozen is packed with memorable faces. In fact, when you look over the Disney movies, picking the best out of the likable bunch is an extremely tricky task. But hey, if Anna can thaw out a frozen heart and save the Kingdom of Arendelle twice, we can brave the elements to form our own list.
The snowstorm of opinions was arduous, but we've rewatched the Frozen movies, belted out the iconic Disney songs, and engaged in heated debates. All for the sake of finally working out who are truly the best Frozen characters of all time. Do you agree with our picks?
The 10 best Frozen characters:
Queen Iduna
Duke of Weselton
Bulda
Oaken
Prince Hans
Sven
Kristoff
Olaf
Anna
Elsa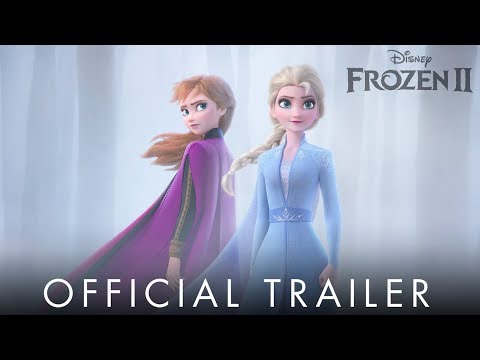 10. Queen Iduna
Ok, yes, this may be controversial, but Queen Iduna made our list not for her parenting skills but due to her backstory and strength. Iduna is the mother of Elsa and Anna. In the first fantasy movie, let's be honest, we all thought that she was kind of terrible for not helping her daughter embrace her magic. However, Disney slapped us with some ice-cold water by proving all our assumptions wrong in Frozen 2.
In Frozen 2, we learn that Queen Iduna is a fierce woman who faced great adversity for those she loved. She also embraced Elsa's powers and knew that the ice magic wasn't a curse but instead a gift from the spirits of the Enchanted Forrest. Basically, never judge a book by its cover. And if any Frozen character deserves a spin-off movie, we'd love to see Queen Iduna's origin story in full.
9. Duke of Weselton
We here at The Digital Fix love a cheesy movie villain, so you know that the Duke of Weselton had to make this list. Voiced by the hilarious Alan Tudyk, the character is a dignitary from Arendelle's neighboring duchy Weselton and has a massive fear of all things magic. So as you can imagine, things get frosty between him and the Ice Queen of Arendelle, Elsa.
The Duke is over the top, an eccentric dancer, and so obviously suspicious that he puts every Shakespeare and James Bond villain to shame. He is pompous, arrogant, and so frantic in all his movements that you can't help but giggle at his intimidation tactics. Truly, the Duke of Weselton is a delight to watch and immense fun to root against while you watch the animated movie.
8. Bulda
Bulda is the rock troll who adopted Kristoff, and oh boy, do we love her overbearing nature. Bulda may be part stone, but she is a classic embarrassing mom who constantly tries to sing her son's praises to his future girlfriend, Anna (literally).
From being open-minded, caring, and bubbly, Bulda shines for the brief minutes that she is on screen. Who could forget her song "Fixer Upper"? Or how after Anna learns she has a frozen heart, Bulda sees an opportunity to try and get Kristoff a "true love's kiss"? Talk about putting your kids first, right? It is also refreshing to see a Disney movie where the mother figure isn't dead or evil, so yeah, double points for this troll.
7. Oaken
Oh, Oaken, I'd buy anything from your store in a heartbeat. Voiced by Chris Williams, Oaken is the cheery owner of the Wandering Oaken's Trading Post and Sauna. He is happy, friendly and lives in his shop with all of his equally bright-natured family. While Oaken is a minor character, he is unforgettable and provides a stellar amount of comic relief in his brief appearances.
What makes him so hilarious is his upbeat voice and hidden personality. While he may be cheery, to begin with, Oaken is a shrewd businessman who avoids bad deals at all costs, even if his customers are on a rescue mission during a magical blizzard.
He also isn't afraid to use his immense strength to kick rude patrons to the curb if need be. With his stellar pep and varying customer service, you can't help but love this shopkeeper.
6. Prince Hans
Nothing beats a good Disney villain, and you can't get much worse than the diabolical Prince Hans. Prince Hans of the Southern Isles is the main antagonist of the first Frozen movie, as he tries to steal the Kingdom of Arendelle by killing his fiancé Anna and framing her sister Elsa. At first, Prince Hans, voiced by Santino Fontana, seems like a typical Disney prince – falling in love straight away and breaking out into a cute duet.
However, in one of the biggest betrayals in animation, Hans breaks all our expectations exposing his true cold nature. If you didn't gasp when you first saw Han's real personality, you are lying – and since his disguise is one of the most dramatic moments in Frozen, he had to be in our top ten picks.
5. Sven
Ok, yes, we know that Sven can't talk, and you may be wondering why we put him on our list, but hear us out – this reindeer has tons of personality. With huffs and tapping of hooves, Sven is highly expressive and, while he may not be human, is Kristoff's confidant, therapist, and spiritual guide.
Without Sven, Kristoff would be lost, probably would have choked in his romantic relationship with Anna, and would be living in the mountains alone. So, yeah, Sven is a true unsung hero.
Along with propping up Kristoff for both Frozen and Frozen 2, this reindeer is also great comic relief and often double acts with Olaf, making us laugh and smile even during dark story times. Life would be dim without this animal sidekick.
4. Kristoff
With nearly every Disney princess, there has to be a love interest, and in the case of Anna, that role falls to the sarcastic and reindeer-obsessed Kristoff Bjorgman. Kristoff is a Sami iceman who dislikes people but loves his four-legged companion Sven. Although he may seem abrasive at first, Kristoff is a realist, a secret romantic, and will risk his life for what he believes is the right thing.
In Frozen and Frozen 2, Kristoff is played by Jonathan Groff and has heaps of chemistry with Anna. Despite their different upbringings and pasts, both get on like a house on fire, and it's easy to see why the two are one of the most beloved Disney couples today.
Kristoff has always grown immensely, learning how to open up and even strive towards better communication with Anna in Frozen 2 – we love to see it, and we love to reward it with a high ranking on our list.
3. Olaf
Let's be honest, ever since Frozen was released on the big screen in 2013, the world has been enamored with the snowy sidekick Olaf, and for good reason. Voiced by Josh Gad, Olaf is the adorable snowman who is brought to life by Elsa's magical power in the first family movie. Throughout the franchise, this elemental little guy has been there to help both Anna and Elsa during their hardest times and is always there to be a shining light of optimism.
Besides Olaf's fantastic ability to bring positivity wherever he goes, he is also hilarious. How can you not giggle at a snowman who loves warm things or his off-the-wall commentary? Olaf has become the face of the Frozen franchise, and honestly, we couldn't picture another character better suited for the job.
2. Anna
Anna is one of the most likable cartoon characters in existence and wholly deserves her spot in the top three of this list. Bubbly and headstrong, Anna was never your typical Disney princess – in the first Frozen movie, we saw her long for adventure and romance, as well as brave the harsh elements for her sister's sake.
Always ready to crack a joke and to put her loved ones first, Anna is a role model, and after Elsa abdicated from the throne in Frozen 2, Anna is the best Queen candidate that we've seen from the House of Mouse.
Played by Kristen Bell, Anna is imaginative, honorable, and determined. And while she may be a tab-bit too trusting and sandwich obsessed, she's a strong woman who can do anything once she puts her mind to it.
1. Elsa
If you didn't think that Elsa would have made our top pick or deserves to be number one, it's time to "let it go" (all puns intended). Elsa is one of the main heroes in both Frozen and Frozen 2 and has always been a force to be reckoned with. Voiced by Idina Menzel, Elsa is the Queen of Arendelle, who is constantly struggling to come to terms with her ice powers.
In the first film, she almost sacrifices herself for her sister and Kingdom. In the second, she became the protector of the Enchanted Forest. But in every outing that we've seen her in, she never fails to grow as a human or use her magic for good. On top of her just general awesomeness and character writing, Elsa also has some of the best Disney songs, making her the undeniable champion of the Frozen world.
If you are after more from the House of Mouse, here is everything that we know about the new movie Frozen 3. We also have guides on the best Disney Live-action remakes and the best movies of all time. You can also get the inside scoop on how a Disney musical comes to life through our interview with The Little Mermaid's Alan Menken and Rob Marshall.