After backlash, the Coyote Vs Acme movie starring John Cena might get a new lease on life after being shelved by Warner Bros. Now, the animated movie has an opportunity to find a new distributor.
Following public outcry, a decision to scrap the film was reversed by Warner Bros. This is good news, but it has us wondering about the DCU's Batgirl. Specifically, why couldn't something have been done to salvage that upcoming DC movie, which is now shelved forever?
According to Puck News, interested buyers could pick up the rights to the Looney Tunes film and add it to their own slate of new movies. This reversal comes just over a year after Batgirl's cancelation in August 2022. Warner Bros. opted to write off the straight-to-streaming movie, which wasn't part of James Gunn and Peter Safran's Chapter 1: Gods and Monsters plan. But why is Coyote Vs Acme potentially getting a release when Batgirl never saw the light of day?
After Batgirl, a number of Disney Plus shows, and more streaming casualties made news over the last year after they were either canceled during production or removed from services post-release, it seems viewers have lost their patience with this industry practice.
Batgirl's scrapping was highly publicized and generally condemned by people in and outside of Hollywood, who criticized it as a cynical, for-tax-purposes decision. Following that and the 2023 writers strike and actors strike, audiences have been more and more vocal over the last few months, putting their weight behind film and TV crews in their fight to preserve their art and be compensated fairly.
Perhaps if Batgirl was part of DC's slate and got axed now, fans would be loud enough to buy it some time to be shopped around. But even then, Batgirl was not finalized and still had some way to go before post-production, as explained by the directors.
Batgirl was also one piece of a larger franchise puzzle, so the context in which it was canned is different. While profitability was likely on the list of reasons to not release it, there's also the ever-shifting sands of the DCEU to consider, as well as what Warner Bros. potentially foresaw harming the overall brand.
The MCU is in a tailspin right now with middling entries and an endless onslaught of content, and the DCU has had an even rougher go of it — with the SnyderVerse debacle another instance of Warner Bros. getting on the bad side of DC fans.
The Flash underperformed despite being a serviceable entry, and the plan to course-correct with the likes of Superman: Legacy comes after years of blunders, failure to create a cohesive expanded universe, and multiple scandals involving top talent.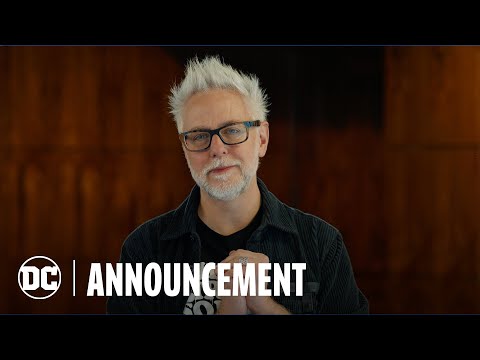 If the studio felt Batgirl was subpar or didn't make sense to include in a way significant enough to hamper the DCU's recovery, the coward's way out was choosing not to release it.
While Coyote Vs Acme reportedly tested very well, we've not seen Batgirl, so can't say whether it was terrible or one of DC's best movies. Still, some fans feel it couldn't possibly have been worse than some of the others, and that films like Aquaman 2 pose the same threat to the reboot.
The first Aquaman, however, made over one billion dollars. Regardless of whether it's pointless in the rebooted franchise, with Momoa rumored to be Lobo instead in the new canon, the studio perhaps feels there is money left to be wrung out at the box office. Unlike Batgirl, which was headed for HBO Max at the time.
We might not ever know the true reason Batgirl was canceled, so we've got no choice but to look to the future instead. If you're along for the ride, we've got guides on how to watch the DC movies in order, the best DC characters, best DC villains, and best superhero movies.