Over the years, DC's Aquaman has been saddled with an air of ridiculousness. Many of those unfamiliar with The King of Atlantis think all he can do is talk to fish and be a less edgy counterpart to Marvel's Namor. But what if we told you he's a badass?
That's right, Aquaman is one of the DCU's most powerful Justice League members, and you just didn't realize it. So, as Aquaman 2's waves crash towards the shore, we've flicked through comics, rewatched the DC movies in order, and done some deep-sea diving to explain everything you need to know about DC's wettest superhero.
Aquaman explained
Aquaman, real name Arthur Curry, is a DC superhero and the king of Atlantis.
Aquaman was born to an Atlantean mother and human father, making his claim to the Atlantis throne contestable in the eyes of some (mainly his half-brother, Ocean Master). As ruler of the Seven Seas and all the life in them, Aquaman's priority is serving his kingdom and protecting the ocean.
As a half-Atlantean, he has a unique perspective on the ways humans and Atlanteans can work together. He's also a founding member of the Justice League.
Aquaman in DC Comics explained
Aquaman first appeared in Adventure Comics #211 in April 1955. As a Justice League staple and close ally of the Batman, Wonder Woman, and Superman golden trio, Arthur is never far from the spotlight.
His backstory in DC Comics is similar to what we've seen on screen, although the continuity has been rebooted several times over the decades, so there are different versions of his origin.
Originally, he was the son of a human lighthouse keeper and an Atlantean mother. On her deathbed, Atlanna revealed that she was the exiled Queen of Atlantis. His father then nurtured his powers, and eventually, he became Aquaman and inherited the kingdom of Atlantis.
He went on to marry the Atlantean Mera — incredible in her own right — and together they rule as king and queen.
Aquaman in the DC movies explained
Jason Momoa's Aquaman was a prominent character in the DC Extended Universe. His future in the new canon is uncertain after James Gunn and Peter Safran's takeover.
We first saw him in a Batman v Superman cameo, but he went on to have a much bigger role in both cuts of Justice League (although, you need only watch Zack Snyder's if you ask us).
His solo film was released in 2018 and made waves when it crossed the billion-dollar mark at the box office, making it one of DC's highest-grossing movies. Momoa also cameoed in the season 1 finale of Peacemaker and in The Flash's post-credits scene. Aquaman 2 is likely to be Momoa's final outing in this role.
The DCEU was the first live-action version of Aquaman on the big screen — there were just DC animated universe appearances and a live-action TV iteration (Smallville) before.
Aquaman's powers and abilities explained
As one of DC's most powerful beings, Aquaman's Atlantean physiology allows him to communicate with ocean life and grants him enhanced abilities such as strength, endurance, and healing.
The most interesting of his abilities is his telepathy with marine life, which allows him to command underwater armies as well as empathize fully with the plights caused by humanity's pollution.
But he has a laundry list of powers, many of them similar to the other best DC characters.
Aquaman's powers:
Superhuman strength, intelligence, durability, endurance, speed, agility, and senses
Telepathic control of aquatic life
Divine empowerment
Weather and electricity manipulation
Hydrokinesis
Aquatic adaptation
Invulnerability
Will Aquaman be in James Gunn's DCU?
Jason Momoa's Aquaman is reportedly out of the new DCU, but Momoa may have been recast in another role.
It's a little unclear what his involvement, if any, will be in Chapter 1: Gods and Monsters. Some scoopers have claimed the Lobo casting rumors are true. If so, he'll now be a villain instead of Aquaman.
That sounds messy, and we'd rather not have more continuity headaches.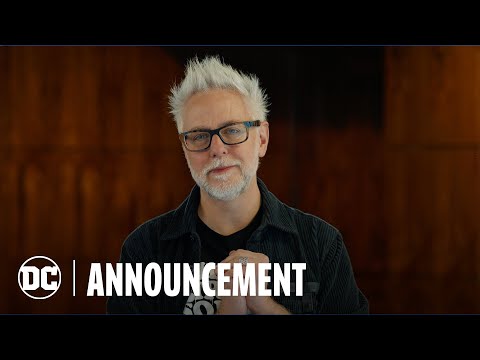 We've hit the bottom of this pool now, but check out the best DC villains, the upcoming DC movies, and the best superhero movies for more. We also have a guide to all the new movies coming soon, superhero or not, including Superman: Legacy.
For something different, we've got a unique list of the best movies of all time.