A new era is coming to the DCU. However, it turns out that fans only know half of the upcoming plans and slate of DC movies and TV series. Taking to Twitter, new DC co-head, James Gunn revealed that his previously announced Chapter 1: Gods and Monsters plan – which detailed a series of new movies for the IP – barely scratched the surface of all the projects that he has in the works.
The big DC revelation came about after Gunn posted a picture of the Marvel villain the High Evolutionary – who is set to appear in the superhero movie Guardians of the Galaxy Vol 3 – to Twitter. Under the snap, fans took the opportunity to ask the director a series of questions regarding his plans for the DCU.
"About how much of the Chapter 1 slate did you tell us about?" one user wrote. Gunn replied with the staggering statement: "Less than half."
Learning that more DC movies and fantasy series are coming from DC is pretty shocking, considering that Chapter 1: Gods and Monsters already has ten titles (not including The Batman 2) attached to its plan.
Hearing that we can expect over 20 films and shows from the studio is pretty mind-blowing, to say the least.
Currently, action movies such as Supergirl: Woman of Tomorrow, Swamp Thing, and the Superman movie Superman: Legacy are part of the upcoming slate. Future TV series include Lanterns, Creature Commandos, and Paradise Lost.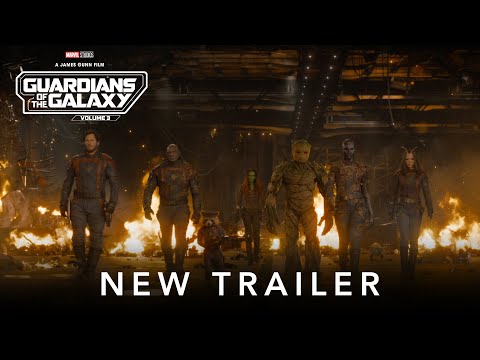 Only time will tell what DC characters and DC villains Gunn plans to introduce next. Stay tuned for updates. While we wait on more information, here is everything we know about Peacemaker season 2. Gunn's next film is Guardians of the Galaxy Vol 3, which hits theatres on May 5, 2023.