What is the Lanterns release date? The new series, announced by James Gunn and Peter Safran as part of their upcoming revitalisation of the DC Universe, comes after a rather disappointing history of Green Lantern projects failing to get off the ground.
A Green Lantern show for the old DCU regime was initially meant to be steered by TV series producer veteran Greg Berlanti, who is no stranger to superhero content. The series never made it to our screens. As per The Hollywood Reporter, Peter Safran — who took over DC for Warner Bros. alongside Marvel movies director James Gunn — said during a slate presentation, "Greg's vision was more of a space opera that he wanted to do,". He added, "Our vision is more True Detective, more of a terrestrial-based investigation story."
Lanterns, unlike the multiple attempts before it, is off to a promising start and seems to be backed fully, with Gunn promising a "huge HBO TV-style event," during the presentation. Let's hope we're still not going in the wrong direction. So, with all that being said, when will the show hit HBO Max? Here is everything we know about the Lanterns release date.
Lanterns release date speculation
There is no official Lanterns release date at this time. Given the apparent scale of the series, it is unlikely to air until a few years down the line. With Lanterns being likely to have lots of CGI-heavy set pieces and extra-terrestrial locales due to its source material, it is sensible to think it will take a bit longer than it would if it didn't have these things.
It's unlikely we'll get a projected release date soon, at least not until production is further along, and it's worth noting many of the projects announced don't yet have a concrete slot — at the time of writing, we don't even know the Peacemaker season 2 release date.
Lanterns plot speculation
We don't yet know the specifics of the Lanterns plot, but it is being described as a space-set investigation story and will follow John Stewart and Hal Jordan. And, interestingly, Safran and Gunn made it clear at their presentation that they won't be viewing the series as "stepchildren or lesser than."
"This plays a really big role in leading into the main story we are telling across film and TV," Safran said of Lanterns. This means anything that happens in the show could have consequences for the overall DCU, and things will be tied together in the same way the Disney Plus MCU series are tied into their theatrical outings.
As the name gives away, the series will focus on more than one Green Lantern, namely Hal Jordan and John Stewart — but there are many Emerald Knights, and who knows which others could make appearances.
Lanterns cast speculation
There is no official Lanterns cast yet. All we know is two actors will be cast as John Stewart and Hal Jordan, two characters from the comics.
While there is no cast list, fans will surely already be having some fun speculating on which actors will be plucked for the series. It's fair to assume the roles will be highly sought after by up-and-coming actors, especially because of the promise to make it to the big screen if all goes to plan, with Gunn stating "Anyone we cast as John Stewart and Hal Jordan, they will then cross over into the movie side of things. That's important to us." during the previously mentioned presentation at the Warner Bros. lot.
The only other live-action Green Lanterns in superhero movies we've seen were Ryan Reynolds in the often-berated 2011 outing, which isn't likely to make it onto anyone's best science fiction movies list. We also got small cameos during Zack Snyder's Justice League from two lesser-known corps, Yalan Gur and Kilowog.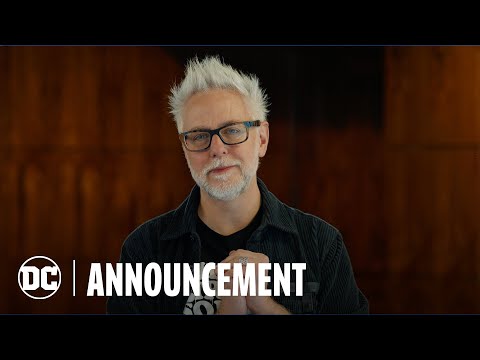 And that's everything we know about Lanterns release date, plot, and cast. More announcements will come as time goes by, so stay tuned for updates. This is a new era for the DCU, and hopefully, things run a little smoother and we really get to see this one with our actual eyeballs.
To get clued up on the new DC, check out our guides on Chapter 1 Gods and Monsters explained, the Superman movies in order, and The Flash movie release date.