When is the Lanterns release date? The new series, announced by James Gunn and Peter Safran as part of their upcoming revitalization of the DC Universe, comes after a rather disappointing history of Green Lantern projects failing to get off the ground.
A Green Lantern show for the old DCU regime was initially meant to be steered by TV series producer veteran Greg Berlanti, who is no stranger to superhero content. The series never made it to our screens, but all was not lost. New DC Studios bosses James Gunn and Peter Safran have announced a new Lanterns show as part of their new slate of DC projects titled Chapter 1: Gods and Monsters.
Unlike the multiple attempts before it, Lanterns is off to a promising start and seems to be backed fully, with Gunn promising a "huge HBO TV-style event." Let's hope we're still not going in the wrong direction. So, with all that being said, when will the show hit Max? Here is everything we know about the Lanterns release date.
Lanterns release date speculation
Lanterns was announced in January 2023, and although an official release date hasn't been announced, we think Hal and John won't be on our screens until at least 2026.
What's the reason for the delay? Well, it's a combination of factors, the most pressing being that Lanterns doesn't have a production staff yet, no actors have been cast, oh and the ongoing 2023 Writers Strike is likely a factor as well.
Basically, by the time a team has been put together to make the show, it's going to be 2024 at the earliest, and then they have to film it, and they'll likely be a lot of post-production work done on the show. So yeah, we're in for a long wait. I tell you what, James Gunn, if you're reading, if you tell us the Peacemaker season 2 release date we won't hold the Lanterns delay against you.
What will Lanterns be about?
Lanterns will follow John Stewart and Hal Jordan, two members of the Green Lantern Corp (Space cops with rings that give them superpowers), as they investigate a mystery on Earth. The show's been described as Trude Detective with superheroes which sounds pretty great to us.
Safran and Gunn made it clear at their presentation that they won't be viewing the series as "stepchildren or lesser than."
"This plays a really big role in leading into the main story we are telling across film and TV," Safran said of Lanterns. This means anything that happens in the show could have consequences for the overall DCU, and things will be tied together in the same way the Disney Plus MCU series are tied into their theatrical outings.
Lanterns cast speculation
No one's been cast as Hal Jordan or John Stewart just yet, nor has anyone else joined the Lanterns cast, for that matter.
It's fair to assume though the roles will be highly sought after by up-and-coming actors, especially because of the promise to make it to the big screen if all goes to plan. Gunn has previously promised that "Anyone we cast as John Stewart and Hal Jordan, they will then cross over into the movie side of things. That's important to us."
The only other live-action Green Lanterns in DC movies we've seen were Ryan Reynolds in the often-berated 2011 outing, which isn't likely to make it onto anyone's best science fiction movies list. We also got small cameos during Zack Snyder's Justice League from two lesser-known corps, Yalan Gur and Kilowog.
Is there a Lanterns trailer?
No, sorry, but there is no trailer for Lanterns yet.
Considering how Gunn is busy working on the Superman Legacy movie, we don't think that we'll see any teasers before 2026. Still, at least we know it is happening since Gunn himself talked about it in the below clip.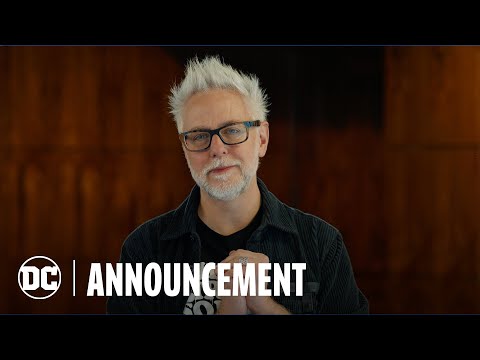 And that's everything we know about Lanterns release date, plot, and cast. More announcements will come as time goes by, so stay tuned for updates. If you're desperate for more superhero content, then check out our guide explaining how to watch all the DC movies in order.
If you want to know more about Chapter 1: Gods and Monsters, then check out our guides breaking down The Brave and Bold release date and the Swamp Thing release date. If that's not enough, we've also got lists breaking down the best DC characters, the best DC villains, and the best movies of all time.