Joker is now available to stream on Amazon Prime Video, and we can already hear the furious tapping of Twitter hot takes and Letterboxd reviews. As the best Batman villain of all, many acclaimed actors have stepped into the Clown Prince of Crime's oversized shoes, including Jack Nicholson, Heath Ledger, and most divisively, Joaquin Phoenix.
Directed by Todd Phillips, Joker tells a bleak origin story of the DC character. Joaquin Phoenix embodies Arthur Fleck, a failed comedian and pathetic figure who, after decades of being rejected by the cruel streets of Gotham, slowly unravels and starts down a path of villainy from which he can never return.
With a 69% score on Rotten Tomatoes, critics couldn't quite make their mind up about this film — but that didn't stop Phoenix from winning a Best Actor gong for his performance at the Oscars. Before him, the last Joker actor to get Academy recognition for portraying the movie villain was Heath Ledger.
Ledger's darker iteration of the character in 2008's The Dark Knight was highly praised by fans and critics alike, with many arguing that his portrayal of the character simply couldn't be beat. So, when news of a Joker solo movie dropped, serious debate was sparked over whether the film was trying to shadow Ledger's legacy — or, worse, trying to imitate it.
When early copies of the script leaked online, concerns were also raised over whether this new movie was too sympathetic towards Joker. Sure, he's a pathetic figure with a complicated past, but as movie critics pointed out at the time, do we really want to make a terrorist the hero of the story?
IndieWire's David Ehrlich, for instance, described Joker as a "toxic rallying cry for self-pitying incels," while Time's Stephanie Zacharek wrote that "the movie makes it look like [Arthur is] starting a revolution where […] the sad guys who can't get a date become killer heroes."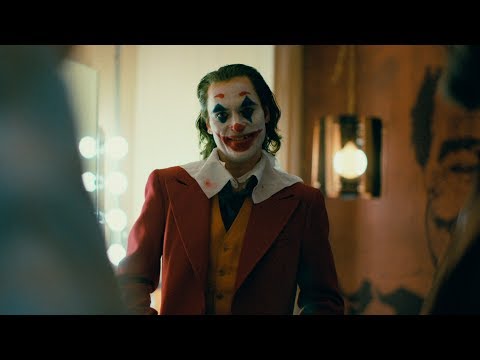 Yet, despite the debate surrounding Joker, fans and critics consider it to be among Phoenix's best movies — and now you can judge that for yourself by watching Joker on the streaming service. With the Joker 2 release date not being too far away, at least, you probably want to catch up.
Joker isn't part of the DCU, but if you want to revisit the state of DC thus far, here's how to watch all the DC movies in order. Or, if you want to know what else is out there, check out our guides to The Batman 2 release date and Aquaman 2 release date.
Beyond that, DC is getting a massive overhaul in a project James Gunn and Peter Safran are dubbing Chapter 1 Gods and Monsters. To find out more about some of the content making up the slate, here's our guides to the Superman Legacy release date, Creature Commandos release date, Swamp Thing release date, and Waller release date.