If you thought The Flash's flying babies were weird, wait until we tell you about some of the more, well, obscure Batman villains. The DCU might be a blank slate in terms of which Batman villains they want to introduce, but there's one DC character in particular that we'd really love to see in future James Gunn movies. For better or worse.
Introduced back in 1959, Bat-Mite is to the Caped Crusader that Scrappy Doo is to Scooby. The DC Comics character is quite literally an imp from the fifth dimension who possesses an absurd amount of magical powers.
In the comics, the amount of magic he appears to possess seems limitless, but despite this, he isn't all that powerful. He's just a little guy with a poorly-fitted Batman suit who has some kind of obsession with the superhero.
While his appearances often lead to things going wrong for Batman, Bat-Mite's biggest crime is probably being a bit annoying, as he always tries (and fails) to help his idol. This sets him apart from Superman villain Mr. Mxyzptlk, a bite-sized adversary who is more aggressive in his desire to bring the Man of Steel down.
But will we see Bat-Mite in the DCU? Probably not — but it's not entirely out of the question, as Gunn went out of his way to make the character canon in the DCEU. He did this by including a mention of the character in the superhero thriller series Peacemaker, which stars wrestler John Cena as the vigilante.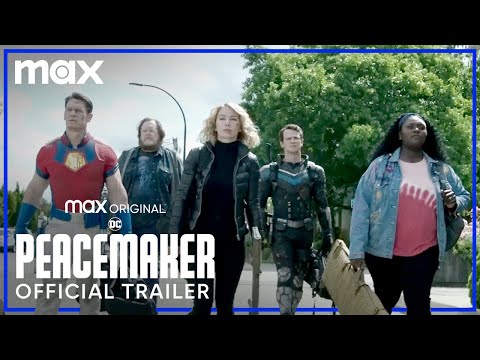 After Peacemaker premiered on HBO Max, fans noticed a conversation between the anti-hero and US agent John (Steve Agee). John made reference to Bat-Mite as a "two-foot-tall interdimensional imp who stans Batman," and in doing so, quite literally spoke the character into existence. Gunn confirmed as much at the time by sharing a picture of Bat-Mite on Instagram, which he simply captioned, "Canon."
Of course, a lot has changed since Peacemaker season 1 — but Gunn has made it clear in the past that the character and his story will still play an integral role in his rebooted DC Universe. So, can we expect to see Bat-Mite pop up in Chapter 1 Gods and Monsters? It's certainly not out of the question.
For more on the wider world of DC, check out our guides to the Blue Beetle release date, Aquaman 2 release date, and Joker 2 release date. Or, if you're more interested in the Gunn-i-verse, be sure to read out guides on the Peacemaker season 2 release date, Waller release date, Superman Legacy release date, Swamp Thing release date, and the Creature Commandos release date.