Chris Evans might have played one of the most stoic MCU characters as the leader of the Captain America cast, but that doesn't mean he isn't capable of having a laugh on set. His new movie Ghosted hopes to join the ranks of the best rom-coms, and Evans made sure there were chuckles behind the scenes as well.
Evans appears alongside Ana de Armas in the Apple TV movie, in which he plays an ordinary bloke who discovers that the woman who just ghosted him is actually a CIA operative.
In an interview with The Hollywood Reporter, Ghosted director Dexter Fletcher explained that Evans took the opportunity to play a practical joke during a scene in which the filmmaker appeared on camera.
Fletcher, who was an actor in movies like Bugsy Malone before stepping into the director's chair, appears briefly as a character called Raoul the Arms Dealer. He's in the trunk of a car, wearing a silk robe, which left Fletcher vulnerable for a prank by his star.
He said: "Of course, Evans slammed the trunk and locked me in there for three minutes while everyone milled about outside and had a good laugh. I knew it was inevitably gonna happen, and they thought it'd be a real hoot to actually leave me in there for two-and-a-half minutes or whatever it was. It was probably 30 seconds, but it felt like a lifetime. But it's a bit of fun, isn't it? I like to be in there with the actors, acting away."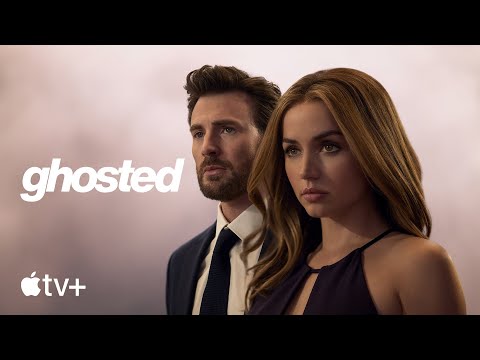 Ghosted has received some very negative reviews from critics, so it probably won't be taking its place among the best Chris Evans movies or the best Ana de Armas movies any time soon.
There are plenty of other 2023 movies to get excited about, though, including the Barbie movie release date and the Indiana Jones 5 release date. We've also got our picks for the best movies of all time.
Or you can follow the antics of Evans' previous MCU movie co-stars with the Guardians of the Galaxy Vol 3 release date and The Marvels release date.