What was the Queen Charlotte A Bridgerton Story release date and who is in the cast? Played by Golda Rosheuvel, straight-talking Queen Charlotte has been a breakout character ever since she first hit our screens in December 2020. As monarch of the Ton, and the only one who can bestow the honour of being the 'Diamond' to a young debutante every social season, Queen Charlotte plays an integral role in all the love stories we see in Bridgerton. So, it's about time we saw more about her own love story.
Shonda Rimes, showrunner of the original period drama series Bridgerton, is once again at the helm of Queen Charlotte: A Bridgerton Story, with the much-anticipated TV series promising to show the love story that started it all. With old and new Bridgerton cast members joining the fun at Netflix, the next chapter of this story is rich with adventure. So here's what we know about the Queen Charlotte A Bridgerton Story release date, plot, cast, and more.
Who is in the Queen Charlotte A Bridgerton Story cast?
Golda Rosheuvel, Adjoa Andoh, and Ruth Gemmell all returned. However, the focus is on younger stars. The full cast is below:
India Amarteifio as younger Queen Charlotte
Arsema Thomas as younger Lady Danbury
Corey Mylchreest as younger King George III
Golda Rosheuvel as Queen Charlotte
Adjoa Andoh as Lady Danbury
Ruth Gemmell as Violet/Dowager Viscountess Bridgerton
James Fleet as King George III
Michelle Fairley as Dowager Princess Augusta
Connie Jenkins-Greig as younger Violet/Dowager Viscountess Bridgerton
Hugh Sachs as Brimsley
Sam Clemmett as a younger Brimsley
Richard Cunningham as Lord Bute
Tunji Kasim as Adolphus
Rob Maloney as the Royal Doctor
Cyril Nri as Lord Danbury
Queen Charlotte A Bridgerton Story release date and reviews
The series was released on May 4, 2023, with all six episodes available concurrently.
Like Bridgerton, the spin-off series was released exclusively on streaming service Netflix.
Reviews for the series have been exceptionally, strong with a 91% critical consensus on Rotten Tomatoes. Interestingly, this is a higher score than either season of Bridgerton got on the review aggregator, with season 1 and 2 getting ratings of 87% and 78% respectively.
In our own Queen Charlotte A Bridgerton Story review, Staff Writer Charlotte Colombo scored the series 4/5 and said it was "better than Bridgerton."

Queen Charlotte A Bridgerton Story plot
The plot focusses on a young Queen Charlotte's arranged marriage to King George. The show explores how the pair fell in love, how Charlotte adapted to being a Royal, and how their union shaped the world of the Ton as we know it today. A young Lady Danbury (Arsema Thomas) also plays a role in this plot, with her own origin story also explored.
Simultaneous to this tale is present-day plotline involving Roshevul's Queen Charlotte and her battle to get one of her thirteen children to produce an heir. Certain secrets from present-day Lady Danbury's past also come to light, which Violet Bridgerton must reckon with along with her own personal issues.
Is there a Queen Charlotte A Bridgerton Story trailer?
A full Queen Charlotte A Bridgerton Story trailer was released in March 2023.
The clip, which bills the Netflix series as "the story that started it all," shows a young Charlotte wondering why she was chosen to take the throne while also providing a glimpse into her arranged marriage with a young and rather dashing King George. A shorter teaser was also released back in February.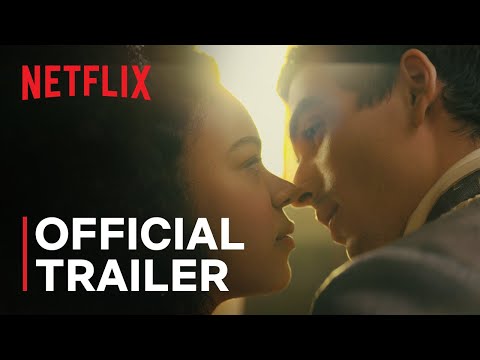 Where can I watch Queen Charlotte A Bridgerton Story?
You can watch Queen Charlotte A Bridgerton Story on Netflix.
Because the streamer is subscription-based, you need to have paid for a Netflix subscription in order to watch the full series.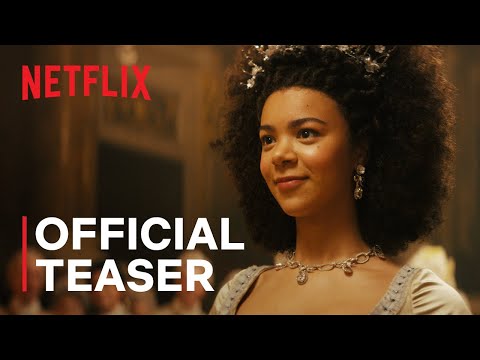 How many episodes does Queen Charlotte A Bridgerton Story have?
The spin-off series has six episodes.
This makes it slightly shorter than its parent show, Bridgerton, which has eight episodes per season.
If you've already binged the full series, check out our guides explaining what is wrong with King George and The Great Experiment. You can also get a full run-down of what happened in our Queen Charlotte A Bridgerton Story ending explained guide.
Or, perhaps, you're already looking at what's next. If this is the case, check out our guides to the Queen Charlotte season 2 release date and the Bridgerton season 3 release date.