What is wrong with King George in Queen Charlotte A Bridgerton Story? Along with the titular Queen Charlotte, King George III is the only character in Bridgerton to be based on a real historical figure. Loosely based in the Regency era, Bridgerton also stays true to history by addressing George's historical 'madness.'
In the main Netflix series, it is suggested that he is living with dementia along with other mental health conditions. But according to showrunner Shonda Rhimes, who discussed the prequel series in a Q&A with the streaming service, George has "always been an unknowable person in Bridgerton because his mind is already gone. But in this world, through King George, we really get to see what that feels like for somebody; what it means to feel like you're losing touch with reality."
So, with the drama series delving into a younger George's experiences, here's what we know about what is wrong with King George in Queen Charlotte A Bridgerton Story.
What is wrong with King George?
The exact cause of George III's illness is deliberately left ambiguous in Queen Charlotte A Bridgerton Story.
All we know is that it causes him to have episodes of psychosis and lose touch with reality. "It could be mental, it could be physical, it could be neurological," showrunner Shonda Rhimes explains in a Q&A with Netflix. "But whatever it is, it really has a desperate hold on him, and we're watching him try to fight it."
So, by the time we meet George in the prequel TV series, a number of theories for his aliments have already been discussed. We learn that throughout his life, he has been visited and 'treated' by several doctors, with each of them disagreeing over the cause of his illness.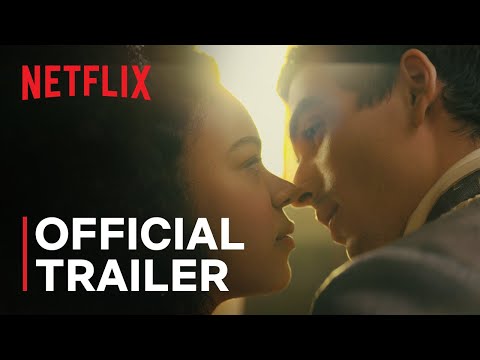 In a last-ditch effort to 'cure' George before his wedding and coronation, his mother ends up relying on Doctor Monro, whose 'treatment' of George involves sadistic methods of torture because, in his opinion, the monarch's illness is caused by his life of luxury and never having to answer to anyone before.
Historically, the cause of George III's illness is not fully understood either. In 1969, researchers diagnosed him with porphyria — a rare blood disorder that caused symptoms like hallucinations, paranoia, and anxiety. But in recent years, this post-humous diagnosis has been disputed, with researchers claiming that the King's symptoms were more closely aligned with bipolar disorder than porphyria.
For more on how this series tackles mental health, check out our Queen Charlotte A Bridgerton Story review. Or, uncover more answers with our guides explaining The Great Experiment and the Queen Charlotte A Bridgerton Story ending.
Otherwise, look ahead to the Queen Charlotte season 2 release date or learn more about the OG show with our guides on the Bridgerton cast and the Bridgerton season 3 release date.