What's up with the Queen Charlotte A Bridgerton Story ending? Over six episodes, the Bridgerton spin-off established several narrative threads both in the 'present day' of the Ton and in the early days of Queen Charlotte's reign, which is where the majority of the series took place.
This means that the Bridgerton prequel TV series had a lot of loose ends to tie up in its season finale. Even though the nature of a prequel means that, in some ways, we know the ending, there are still a lot of questions that need answering. So, here's the Queen Charlotte A Bridgerton Story ending explained.
How does the prequel story end?
After resolving to live happily together despite his 'illness,' King George and Queen Charlotte solidify his reign and The Great Experiment's success by throwing a successful ball.
A heavily-pregnant Charlotte dismisses Doctor Monro after discovering the torturous treatment he is inflicting on George in an attempt to 'cure' his mental health issues. She later gives birth to his first child. Soon after, it is requested that George appear before the Prime Minister and House of Lords to give a speech in order to prove that he is fit to rule despite his 'illness'.
However, he does not deliver the speech because his mental health issues render him unable to leave the carriage. As his condition once again worsens, this leads to George having a breakdown, as he finally accepts that he will never fully be rid of his 'illness' and will continue to have periods of lucidity and delusions. Charlotte comforts him, affirms her commitment to him, and suggests they throw a ball at Buckingham House to prove to the Ton that he is fit to rule.
The ball is a success; as George makes a successful public appearance, his mother finally gives Charlotte her blessing, and Charlotte reveals to George that she is pregnant with their second child.
Simultaneously, Agatha Danbury declines the marriage proposal of Adolphus, Charlotte's brother. Still heartbroken by the end of her affair with Lord Ledger, Agatha decides to remain Lord Danbury's widow. Charlotte confronts Agatha about turning down her brother's proposal but sets a precedent for the inheritance of Great Experiment titles and land. She does this by affirming that Agatha will continue to be referred to as Lady Danbury while her son will inherit his father's title of Lord Danbury.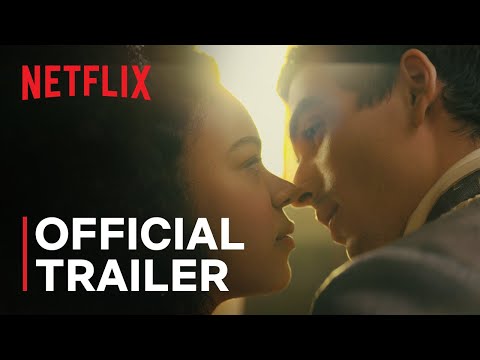 How does the present-day story end?
As for Bridgerton-era Charlotte, she is told that one of her thirteen children has finally produced a living heir.
This means that the line of succession began by her and King George is once again secured, and Charlotte reconciles with her children — who previously criticised her for being uncaring towards them.
She then goes to visit George, who is still experiencing dementia, to tell him the news. Paralleling an earlier scene with their younger selves, she encourages him to hide under the bed with her, and it is then that George is able to fully recognise and communicate with her. The pair share a tender moment which is intercut with each of them communicating with the younger versions of themselves, showing that this is how they still see one another.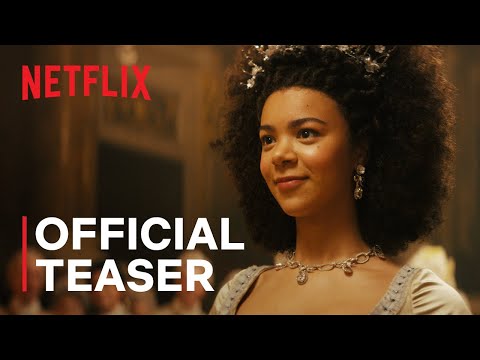 Meanwhile, after discovering the handmade "birthday hat" her late father, Lord Ledger, made for Lady Danbury, Violet Bridgerton realizes that the pair had an affair during the early days of Queen Charlotte's reign. Violet initially feels betrayed by this, as she has grown closer to Lady Danbury after confiding in her how she's ready for a new relationship.
She confronts Lady Danbury by displaying all of her father's old birthday hats — including the one he made for Lady Danbury — but the pair ultimately make peace through an indirect, veiled discussion about love and happiness. We also see a present-day Brimsely reminisce over his relationship with Reynolds, who remains unseen in the flash-forward. The fate of George's valet remains unclear, but it's implied that he may have died.
Hopefully that answers all your questions, but in case it doesn't we also have an explainer laying out exactly what is wrong with King George. Or, if you're already thinking about what this means for the Ton, check out our guides to the Queen Charlotte season 2 release date and Bridgerton season 3 release date. Otherwise, take some time to learn about the Bridgerton cast, or read our Queen Charlotte A Bridgerton Story review for more thoughts on the Netflix series.