What is the Queen Charlotte season 2 release date? Well, it's here. The long-awaited prequel to the saucy period drama series that captured the feverish attention of audiences worldwide.
The Netflix series, which points the spotlight to the backstory of one of our favourite Bridgerton characters, acts as a spin-off to the hit flagship show that combines quirky Regency tropes with heartache and yearning, the likes of which you might only find in some of the best romance movies.
And though the new TV series has only just hit our screens, fans are already desperate to know if we can expect more from the new characters and the Queen Charlotte cast. Well, we're here to answer all your questions about the Queen Charlotte season 2 release date. (Spoilers ahead for season one!)
Queen Charlotte season 2 release date speculation
As it stands, there is no Queen Charlotte season 2 release date, since any further seasons haven't been greenlit yet.
But we would almost certainly expect a second season greenlight soon, since Bridgerton has been no small addition to the streaming service's catalogue.
The series' first season became one of the most watched shows in Netflix history, and boasted around 82 million households tuning in around the world. The follow-up season then went on to become the third-most popular English language TV show in its first seventeen days on the platform.
With stats like these, we would expect the fierce Bridgerton following to flock to Queen Charlotte, and will likely earn it similar numbers to warrant a second season.
Queen Charlotte season 2 cast speculation
Much like Bridgerton, we would expect to see a majority of the characters return to the fold.
The only cast member we're not so sure about is Freddie Dennis as Reynolds, since his fate is left slightly undetermined in the flash-forward sequences. Here's the expected cast for Queen Charlotte season 2:
India Amarteifio/Golda Rosheuvel as Queen Charlotte
Corey Mylchreest as King George III
Arsema Thomas/Adjoa Andoh as Lady Agatha Danbury
Michelle Fairley as Dowager Princess Augusta
Sam Clemmett/Hugh Sachs as Brimsley
Freddie Dennis as Reynolds
Ruth Gemmell as Violet Bridgerton
Queen Charlotte season 2 plot speculation
Though there is no official Queen Charlotte season 2 plot, we can guess what might happen based on where season one has left us!
One thing that has been at the forefront of the prequel series is the relationship between Charlotte and George, who have to navigate their lives not only as a young couple, but as royalty. We can likely expect to see some progression of George's illness, likely leading up to the complete deterioration of his health.
In the Queen Charlotte ending, Agatha Danbury being given permission to keep her name and title of Lady despite being a widow, as well as turning down a marriage proposal from Charlotte's brother Adolphus. With this in mind, we would expect that the story would continue to explore her continuing journey.We would also expect to see the continuing impact of The Great Experiment, a plan which involves racial desegregation of the Ton. Any further seasons would likely explore how the experiment continued to thrive, and how it eventually impacted the main Bridgerton time period.
Oh, and in 'modern-day' Bridgerton, Violet Bridgerton has discovered evidence that her late father may have had an affair with Lady Danbury in the past. Though the two women eventually settle this conflict, we don't doubt that this new information will have an impact on Violet's arc in Bridgerton, as well as Queen Charlotte season 2.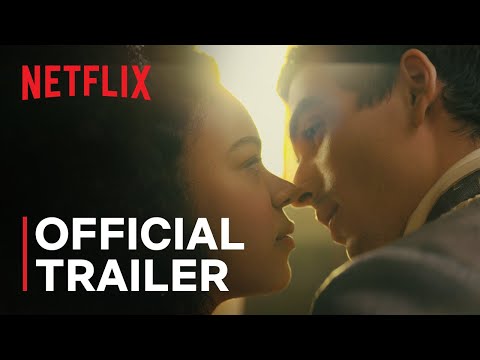 Queen Charlotte season 2 trailer
There is no Queen Charlotte season 2 trailer just yet, since the second season still hasn't been officially greenlit.
But no matter, since you still have all of Bridgerton seasons one, two, and the first season of Queen Charlotte to keep you going in the meantime.
And, of course, you can always revisit the trailer for the newest series above!
Where can I watch Queen Charlotte season 2?
If there is a second season of Queen Charlotte, it will likely live on Netflix.
No surprises here, since both Bridgerton and Queen Charlotte season one were born and bred from the streaming service, so it makes sense that it would continue on from here.
If you're not quite up to speed with the platform just yet, be sure and check out our guide to the current Netflix price so you don't miss a thing.
How many episode of Queen Charlotte season 2 will there be?
Given that there are currently six episodes of Queen Charlotte season one, we would expect any other seasons to contain the same or more.
Both seasons of Bridgerton consisted of eight episodes, so we would even expect to see these sorts of numbers should Queen Charlotte be renewed for another round.
While you're waiting for the young Queen to return to our screens, why not check out our Queen Charlotte true story feature? Alternatively, get up to date with some other royal antics and check out everything we know about The Crown season 6 release date? And don't miss our very own Queen Charlotte's thoughts on the series with her Queen Charlotte review.
Don't forget to check out all the new movies coming out this year, as well as the best movies of all time and all the best Netflix movies, too.