After months (and months) of no updates, we finally have something substantial on the Borderlands movie. Finally, Borderlands has a release date, marking one of the best video game movies on our calendars.
As revealed at SDCC, the Borderlands movie release date is August 9, 2024. Yes, that does mean we've to wait another year for the new movie, but we always knew the post-production on this would be a long process. Directed by Eli Roth, Borderlands adapts the FPS games from Gearbox Software, about treasure seekers known as Vault Hunters that come to the planet Pandora in search of some legendary prizes.
It's about as sci-fi as a science-fiction movie can get, really, and that's before considering all the pew pew that'll be going on. No doubt Borderlands has been a considerable feat for the effects teams.
Filmed actually finished the project some time ago. The Borderlands cast is absolutely stacked, containing the likes of Jamie Lee Curtis, Kevin Hart, Jack Black, Cate Blanchett, and Édgar Ramírez. We actually asked Ramírez about his version of Atlas back around the Disney movie Jungle Cruise.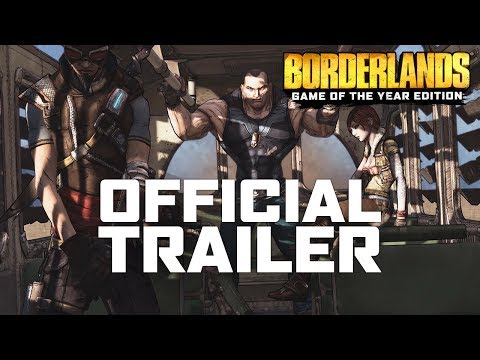 "He's the most powerful character in the universe," Ramírez said of Atlas. "He has a lot of fun, and I hope you have a lot of fun watching." Only two years later, we finally know when we can watch!
After Super Mario, who knows how good these films can get! Our guides to the Return to Silent Hill release date and Super Mario movie 2 release date will keep you informed on those videogame adaptations. Check out our lists of the best robot movies, best adventure movies, and best thriller movies in the meantime.
We have a new on Netflix guide if you're more of a home viewer, and our best movies list is always worth a look. Easier prizes than what's on Pandora, anyway.