Timothée Chalamet has some great credits under his belt and at an impressively young age. Among Timothée Chalamet's best movies are the serene and hazy Call Me by Your Name, Netflix success Don't Look Up, and one of the best science-fiction movies in recent years, Dune.
One that flew slightly under the radar outside of film festival circuits is Bones and All, a romance film that used cannibalism as an allegory for addiction, all-consuming love, and desire.
It was grisly and sickening, yet sensitive in its approach to character drama. Chalamet was joined by Escape Room's Taylor Russell, and the pair made a unique duo who thrived on director Luca Guadagnino's signature insightful filmmaking. We're happy to report that Bones and All is new on Amazon Prime Video in the US.
Amazon Prime subscribers can sink their teeth into the strange, quiet horror at no extra cost. If you prefer exploratory themes and moving screenplays over pedal-to-the-metal fare, it could be an accessible stepping stone into a sub-genre that can be daunting.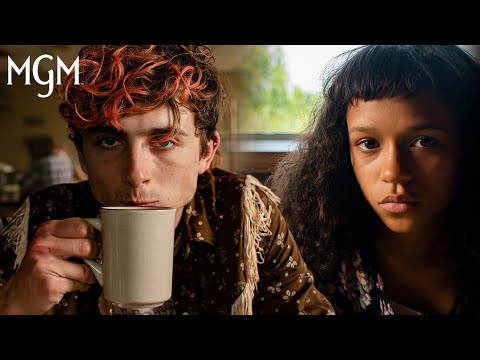 Cannibalism is a horror staple that can turn people who aren't gore hounds off — and trust us, we get it — but Bones and All's violence serves a purpose at every turn, and the churn in your stomach ties into what the script attempts to convey. Its characters may be offbeat with red flags sticking out their heads (Chalamet literally has a red mullet hairdo), but the film is empathetic to the outcast.
We dissected the drama in our Bones and All review from London Film Festival 2022, calling it "a horror movie that will make you cry and sick to your stomach," and it's one of the best Timothée Chalamet movies to date.
You can sign up for an Amazon Prime free trial if you'd like. Otherwise, we have alternative recommendations on the best horror movies, best romance movies, and best drama movies. We've also got a lovely story about how a Bones and All star started acting because of Brendan Fraser. Looking ahead to Chalamet's new movies, we also have guides to everything about the Dune 2 release date and the Wonka release date.