What are the best Gerard Butler movies? One of the biggest British stars this century, Gerard Butler has become a reliable source of Hollywood entertainment. If his name's on it, you mightn't be seeing a masterpiece, but you'll almost certainly be entertained.
Since starting in the '90s, Gerard Butler has tried his hand at all sorts of pictures. His bread and butter tends to be rom-coms and action movies, appealing to your mammy and daddy in equal measure, but along the way, he's done vampire movies, drama movies, and the occasional bit of Shakespeare, too.
We've been through his expansive resume to compile the best Gerard Butler movies. If you're thinking about exploring his work further or just want to be reminded exactly how good he is, start here and work outwards.
The best Gerard Butler movies:
Reign of Fire
Dracula 2000
300
Olympus Has Fallen
RocknRolla
How to Train Your Dragon
Coriolanus
The Vanishing
Reign of Fire (2002)
Matthew McConaughey's manic dragon-slayer Denton tends to be who gets remembered from Reign of Fire, while Butler's Creedy is forgotten once he succumbs to fire breath. They all contribute to an unsung monster movie that has a bleak perspective on an outlandish concept.
What if dragons are waiting just before the Earth's crust, and when released they ravage us? Then, what if they run out of food and begin to starve? Survivors litter the charred wasteland, Creedy second to leader Quinn in keeping people alive. Butler has always done well-meaning hero well.
Dracula 2000 (2000)
You'd probably forgotten this film existed, and maybe you were happier that way. But Gerard Butler deserves recognition as the most nu-metal version of Bram Stoker's Count, as does Christopher Plummer, who understood the assignment as the radical late '90s Van Helsing.
Famously written and re-written over many drafts, there's little of outright quality in this horror movie. That's never a hurdle for entertainment, and you could do well worse for expensive schlock.
300 (2007)
If famous lines were mandated epitaphs, "This is Sparta" would surely be Butler's. His King Leonidas could be sculpted from marble in Zack Snyder's adaptation of Frank Miller and Lynn Varley's hyper-masculine Greco-Persian fable, boasting the appropriate amount of pecs to lead the Spartan forces.
You get plenty of time to ogle at Butler's physique, and everyone else's, with the amount of slo-mo employed by Snyder. Just in case you needed to see just what damage swords and swords do to the human body! A stylised comic book adaptation the likes of which we don't often see, outshined by its own meme.
Olympus Has Fallen (2013)
If we got a penny for every thriller movie about a terrorist attack on the White House in 2013, we'd only have received two, but it's weird that they came out so close to each other. Gerard Butler is the saviour in Antoine Fuqua's take on the formula, saving Morgan Freeman's president.
Butler isn't exactly Denzel Washington or Liam Neeson, but his conviction elevates Olympus Has Fallen nonetheless. He brings enough gravitas to Fuqua's explosive direction that you can understand why Has Fallen became a trilogy. Roland Emmerich's White House Down, meanwhile, was the other kind of disaster movie.
RocknRolla (2008)
Guy Ritchie has always had a penchant for assembling great casts, and RocknRolla might be his finest. Idris Elba, Mark Strong, Tom Hardy, Toby Kebbell, Thandiwe Newton, and Butler make it a stylish tour de force of British talent.
It's a story typical of Ritchie, about gangsters challenging other gangsters and tossing around one-liners. Everyone's dressed to the nines and smooth as butter, and Butler's so comfortable being a small-time criminal leader you'd think he's speaking from experience.
How to Train Your Dragon (2010)
Never underestimate the power of cute dragons. Adapted from Cressida Cowell's novel, How To Train Your Dragon became one of the defining animated movie franchises of the 2010s, thanks in no small part to well chosen voice cast.
Butler was one of the more notable choices from the outset, voicing Stoick, the father to protagonist Hiccup. Occasionally stern, he's ferocious when he needs to be, and clearly an emphatic guardian to his children and tribe. That description fits many of Butler's roles, which is why he works so well in this film.
Coriolanus (2011)
Ralph Fiennes's modern vision of Shakespeare's Coriolanus, adapted for screen by John Logan, has gone disappointingly under-the-radar despite the pedigree involved. Fiennes is the lead, with Butler in second billing as opposing general Tullus Aufidius, who eventually enters an uneasy truce with Coriolanus.
The infusion of modern technology and weaponry doesn't obfuscate the poetry and tragedy of the Bard's text, examining what loyalty means to an empire. Some stylish moments distract from obvious budgetary restraints, and nothing can stop the conclusion from hitting home.
The Vanishing (2018)
We'd like to think working in a lighthouse is a much more rudimentary and less psychologically taxing job than some films would make it seem. As one of three keepers assigned to the Flannas Isle lighthouse, Butler's James becomes embroiled in a tense back-and-forth over what should happen to a chest of gold that washes ashore.
James and his colleagues, played by Peter Mullan and Conor Swindells, gradually degrade under the pressure of sitting on such life-altering treasure. Through the watchful lens of director Kristoffer Nyholm, Butler demonstrates he has more range than his typical choices might show.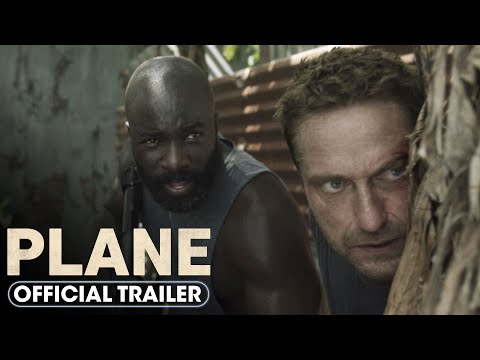 Those are Gerard Butler's greatest hits; for more great acting check out our lists of the best Margot Robbie movies and the best Ryan Gosling movies, and don't forget to keep up to date with all the new movies coming in 2023 as well. Or just look into the very best movies of all time.