Pick up your roller skates and grab your dolls, because we finally have a new trailer for Barbie. Sitting alongside some of the most anticipated new movies in 2023, including the likes of Oppenheimer, Mission Impossible 7, and The Meg 2, we think Barbie may just end up being one of the best comedy movies of all time.
Or at least, one of the best Margot Robbie movies or Ryan Gosling movies, for sure. And with the Barbie movie release date just around the corner, a new trailer is exactly what we needed. With a closer look at what life in plastic looks like, we're left ready and willing to welcome our new Barbie overlord.
While the first Barbie teaser gave nothing away and the second only teased us with brief glimpses of the her shiny pink world, the main trailer for the fantasy movie has plenty to offer.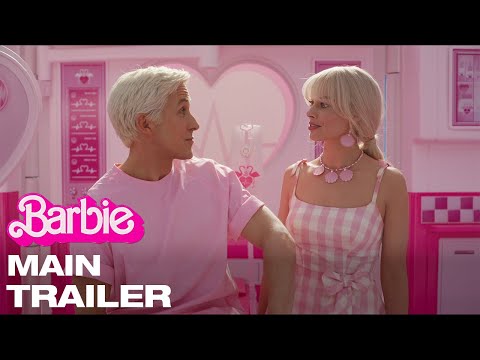 From giant blowout parties with planned choreography, to thoughts about death and heels (gasp) on the ground, the trailer finally gives us a proper look at what Barbie will get up to.
In order to help herself get out of a reality-crushing rut, Barbie travels with Ken to the real world. Here, she encounters sexist characters, arrests, a suited and booted Will Ferrell that's determined to get her back into her box.
Ken is hilarious, Barbie is fierce, and everything is pink…it's all here, guys.
Barbie will hit theaters on Friday 21st July, 2023.
There's already been a mass of incredible movies this year, and you can hear all about it with our Fast X review, The Little Mermaid review, and Beau is Afraid review.
We've also got some pretty strong thoughts about them too, standing by our opinion that The Barbie movie's body diversity couldn't have come at a better time.
Don't miss the best teen movies and best movies of all time, too.