If you left your screening of Barbie wondering where you could find the real Barbie Land, then one of the world's foremost scientific minds has stepped in to help you out. Neil deGrasse Tyson has been feasting his eyes on one of the best movies of the year, and he's got his world map out afterwards.
Tyson has become well-known for reacting to new movies on Twitter and is particularly enthusiastic when it comes to making sure depictions of science are up to scratch. You'd be forgiven for thinking he'd spend more time on the other half of Barbenheimer, but the charm of the Barbie cast seems to have won him over. Perhaps his job is just space.
The astrophysicist explained that enthusiastic Barbie viewers can work out an approximate location for Barbie Land in the real world thanks to the positions of various celestial bodies.
He wrote on Twitter: "The Moon's orientation places Barbie World between 20 & 40 deg North Latitude on Earth. Palm trees further constrain latitude between 20 & 30 deg. The Sun & Moon rose & set over the ocean. If it's in the US, Barbie World lands somewhere in the Florida Keys."
That seems to stack up. We'd imagine that, if Barbie Land were real – and we're not saying that it isn't – then the Florida Keys would be the perfect place for it.
In terms of Greta Gerwig's actual inspiration, though, the director and production designer Sarah Greenwood told Architectural Digest that her ideas came from the east coast of the USA as opposed to the west coast, with the mid-century modernism of Palm Springs a key starting point.
She also depicted the San Jacinto Mountains from southern California, so sorry Neil. It's not that bad, right? He was only 2,700 miles out. A mere 40-hour drive.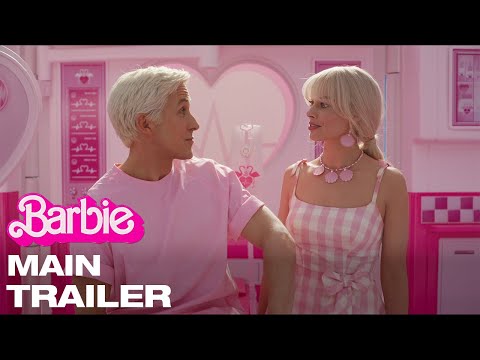 For more on the biggest 2023 movies of the summer, check out our Barbie review and Oppenheimer review. You can also find out whether Barbie or Oppenheimer has made more money at the box office, read about the surprising Margot Robbie record set by Barbie, and learn where to find the Barbie Easter eggs you missed when you saw it.
We've also got you covered on the movies still to come this year, including the Wonka release date, the Five Night at Freddy's movie release date, The Marvels release date, and the Dune 2 release date.