Has Barbie or Oppenheimer made more money at the box office? July 21, 2023 is a day that will live in movie history as being a major event that drew crowds back to movie theaters on a level not seen since before the pandemic began. Hoards of movie-goers made appointments to see Barbenheimer – Barbie and Oppenheimer – on the same day, and many even dressed up for the occasion. But which has made more money – Barbie or Oppenheimer?
Given that so many people did the Barbenheimer double bill, you may expect their box office numbers to be similar. But there is a clear winner. The major factor involved is age rating – if a movie is R-rated, it cuts down the amount of people who can see it. PG and PG-13 movies tend to dominate the box office, and the highest grossing movie of 2023 so far is The Super Mario Bros Movie.
Greta Gerwig's Barbie stars Margot Robbie and Ryan Gosling, and while it has plenty of jokes and commentary aimed at adults, children are likely to want to see it due to it being based on a popular toy. Christopher Nolan's Oppenheimer stars Cillian Murphy and is a three-hour long biographical drama set during World War II. So – has Barbie or Oppenheimer made more money at the box office?
Has Barbie or Oppenheimer made more money at the box office?
It shouldn't come as too much of a surprise that the PG-13 rated Barbie has made more money than the R-rated Oppenheimer.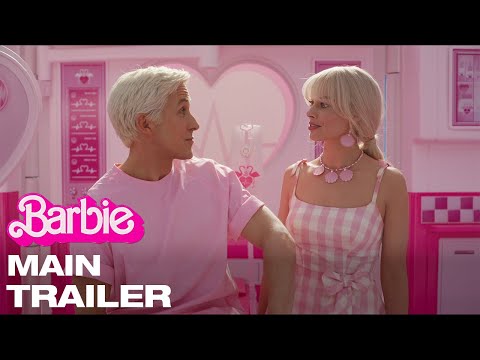 At the time of writing, Barbie has made $775 million and is the third highest-grossing movie of 2023. It looks like it will soon overtake Guardians of the Galaxy 3 which made $845 million. Whether it manages to make the leap over Super Mario Bros, which is riding high on $1.35 billion, remains to be seen. Barbie has certainly succeeded expectations.
At the time of writing, Oppenheimer has made $400 million and is the 11th highest-grossing movie of 2023. Oppenheimer could well overtake John Wick 4, Transformers 7, Mission Impossible 7, and Ant-Man 3 at the box office. Whether it overtakes the $560 million haul of the Disney live-action remake The Little Mermaid remains to be seen, but it's certainly possible. If Oppenheimer makes more than $570 million, it will be in the Top 10 highest-grossing R-rated movies of all time.
Although it has made less money, in many ways, Oppenheimer's box office success is more surprising and impressive than Barbie's. It is becoming increasingly rare for non-franchise blockbuster movies to achieve big takings, as can be seen by the amount of sequels in the charts for the last 10-15 years. While Barbie certainly has plenty of original ideas in its screenplay, it is based on the existing IP of an extremely profitable and long-running toy brand. Mattel fully embraced the movie and gave it a massive marketing push.
Barbie is, of course, a cause for celebration for those of us who champion the progress and success of women behind the camera. The top two movies directed by women are Frozen ($1.28 billion) and Frozen II ($1.45 billion) – they were both co-directed by Jennifer Lee. Unsurprisingly, we are now wondering about the Frozen 3 release date – as the franchise is clearly a cash cow for Disney.
In the live-action world of superheroes – the MCU's Captain Marvel, which was co-directed by Anna Boden made $1.13 billion and the DCU's Wonder Woman made $820 million, which was directed by Patty Jenkins.
For more from our extensive Barbenheimer coverage, check out our guide to the Barbie cast and our Barbie review. And of course check out our guide to the Oppenheimer cast and our Oppenheimer review.