Film fans rejoice because Acclaimed filmmaker Damien Chazelle's new movie is now available to watch from the comfort of your own home. The drama movie, Babylon has officially been added to the streaming service Paramount Plus.
Starring the likes of Margot Robbie, Brad Pitt, and Jean Smart, Babylon is one of the most divisive films to have hit Hollywood in 2023. Audiences either love it or hate it, with the comedy movie holding 56% on Rotten Tomatoes.
But no matter which camp you belong to – everyone has to appreciate the latest from La la Land director Chazelle in some aspect. Babylon has three Oscar 2023 nominations behind its name and is a visual treat, period.
Set in old-timey Hollywood, Babylon chronicles the rise and fall of multiple stars during the film industry's transition from silent to talkie movies in the late 1920s.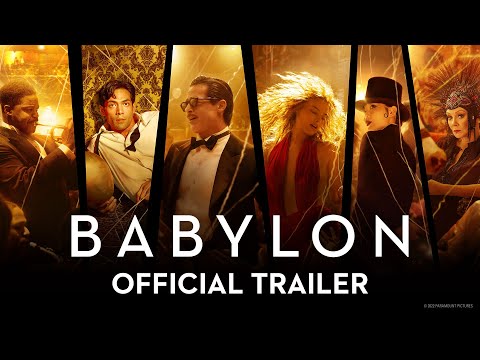 With its reverence for movies as whole and risky decisions, this Margot Robbie movie has to be seen. As staff writer Jakob Barnes writes in his Babylon review: "Babylon is unhinged, vulgar, and messy, but it's a hell of a lot of fun."
Babylon is streaming exclusively on Paramount Plus, so if you fancy checking out the film, you will need a subscription to the platform.
Paramount Plus costs £6.99 or $9.99 per month. You can also enjoy a seven-day free trial of the service – so really, what have you got to lose? Start reaching for those wallets, friends!
For more award winners, here is our list of Oscars 2023 predictions. You can also check out some of the other Academy Award nominees with our guides on how to watch Aftersun, and how to watch Triangle of Sadness.