Where can you watch Triangle of Sadness? When it comes to the best 2022 movies, Ruben Östlund's delightfully sickening Triangle of Sadness stands out.
The dark comedy movie follows a celebrity couple on a luxury cruise with wealthy guests – whose trip soon turns into a fight for survival. The film is funny, visceral, and even bagged an Oscar 2023 nomination for Best Picture. In our Triangle of Sadness review, our Fiona Underhill commented on the flick's watch-ability, writing: "Triangle of Sadness is funny and entertaining, and has some great performances." In short, it is a new movie that film fans have to see at least once.
But where can you see this acclaimed movie? Well, The Digital Fix is here to help. Here is how to watch Triangle of Sadness and where you can stream one of the best 2022 movies online.
Where can I watch Triangle of Sadness?
Currently, the best place to watch Triangle of Sadness is online. The acclaimed movie released in theatres in late 2022 around the globe, and while a select number of cinemas are still showing the film in the UK, most of the flicks distribution as migrated to the world wide web.
Film fans anxious to see the drama movie will want to head to platforms such as Amazon, Google Play, and Apple TV to purchase or rent the movie. If you aren't a fan of online viewing, a physical release- featuring a 4K UHD, Blu-ray and DVD disc of Triangle of Sadness – will also be heading our way on April 25, 2023.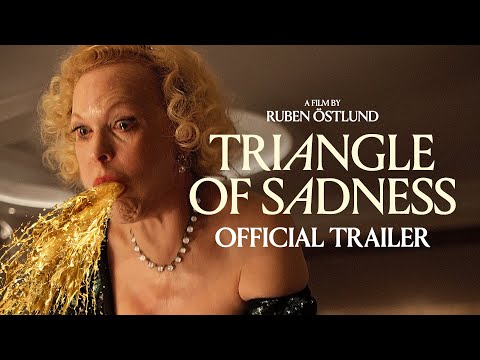 Can I stream Triangle of Sadness?
You can stream Triangle of Sadness via Amazon, iTunes, Google Play, and YouTube. However, keep in mind that you will have to buy or rent the film.
Currently, Triangle of Sadness isn't included on any subscribe-based streaming services free of extra charge. The good news is that you don't need a Prime membership to watch the film on Amazon though. This means that viewing the flick will only cost you £4.49/$5.99 to rent, or £13.99/$7.99 to buy. No extra charge!
So, what are you waiting for? Start reaching for those wallets, friends. If you want to sign up for a Prime membership, click our link here. For more Oscar content, here is our Oscar 2023 predictions.
You can also check out how to watch The Fabelmans and how to watch The Whale.