If you're looking for something to watch tonight, Amazon Prime has you covered. The streamer has dipped into the vintage goldies with Amadeus, and in doing so Amazon Prime Video has just added one of the best drama movies ever made into its collective.
From the best Amazon Prime movies to everything else new on Amazon Prime this month, one of the best streaming services has proved itself effective yet again by adding one of the greatest Oscar winners ever.
If you haven't watched, the all-consuming, shockingly impactful tale that is Amadeus is well worth your time.
Amadeus, released in 1984, is a biographical drama adapted from a stage play of the same name. It's set during the 18th century, and focuses on the rivalry between two musical geniuses, Antonio Salieri and Wolfgang Amadeus Mozart. The soundtrack is, naturally, comprised of Mozart's music. To many, it's considered to be one of the best movies of all time.
Upon its release, it made over $90 million at the box office. Over time, Amadeus has only aged like fine wine, garnering further acclaim and reverence as the years have gone on. The movie was nominated for eleven Academy Awards the time, and won eight, including Best Picture. Safe to say, Amadeus is a masterpiece.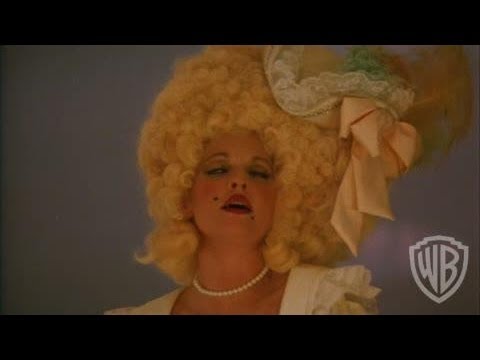 Although on paper Amadeus is a terrific example of a well-crafted historical biopic, it's so much more. Amadeus is an examination of the consequences of raw talent, envy, and obsession. The relationship between Salieri and Mozart is at the heart of the film, and practically drives Salieri mad. Mozart has talent that is divine, and yet as a man he's immature and uncouth.
Salieri, who was incredibly talented in his own right, cannot fathom why this young man is more musically blessed and publicly renowned than him. Thus begins a game of hatred and competition, though mostly in Salieri's own mind. The movie poses an important question: Can God-given talent be undeserved?
There's plenty of reasons to watch Amadeus if you haven't already. The aesthetic and design of the movie is breathtaking, and well-deserving of the Best Picture accolade. But the opposing performances between F. Murray Abraham as Salieri and Tom Hulce as Mozart is worth the runtime, and subsequently set the bar for future historical retellings. Come for the music, stay for the despair.
For more high achievers, check out our lists of the best movies based on a true story and best musicals. You can also see all the new movies to come, and get to know the best directors of all time.
For some of the most anticipated movies, get to know the Killers of the Flower Moon release date and Dune 2 release date. You can also take a look at our features on how Psycho broke Hollywood taboos and all the best Oscars moments.