What is the A League of Their Own Season 2 release date? GLAAD-award-winning series delighted us with its well-baked representation, fun baseball games, and confrontation of the gender and race politics that kept women, Black women in particular, out of professional baseball.
The drama series from Amazon Prime is the brainchild of Will Graham and Broad City's Abbi Jacobson. Known for her work in that comedy series, Jacobson pivoted to more dramatic storytelling and hit a home run.
Earning itself a modest but devoted online community, and meaningful to the communities it put on screen, the TV series is one of the best the streaming service has released so far. But is there any news about the A League of Their Own season 2 release date?
A League of Their Own season 2 release date speculation
We don't know the A League of Their Own season 2 release date. On April 12, 2023, Amazon confirmed the series will end with a season 2 consisting of four episodes.
Amazon Prime has decided to end the series, sending it off with a four-episode season 2. This is an unorthodox order, perhaps in an effort to not add to the cancellation discourse synonymous with lesbian storytelling. The renewal was reportedly affected by lengthy negotiations with Sony to reduce the price of the show's licensing fee.
"We're deeply proud of the work that Abbi, Will, the cast, and crew have done reimagining A League of Their Own which has produced an incredibly loyal fan base as well as achieved numerous, well-deserved recognitions and accolades," said the head of television at Amazon, Vernon Sanders in a statement. "After hearing what Abbi, Will, and the writing team have planned for the new story within this wonderful series, we are excited for our fans to see what comes next."
Co-creator Will Graham shared thoughts on Twitter on March 14, 2023, "The audience is domestic, but our understanding is that it's very big. It has outperformed many other shows that have been renewed. Journalists, please stop reinforcing the narrative that POC/Queer shows are inherently niche or small if you don't have data. That narrative is racist and homophobic and all the other stuff. Please cover these things with some thought and care."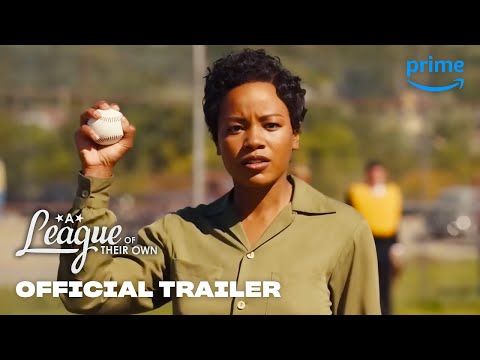 A League of Their Own season 2 cast speculation
There's no official word, but we expect all the usual players to be up to bat for the Rockford Peaches in the A League of Their Own season 2 cast. That includes Abbi Jacobson, Chanté Adams, and D'Arcy Carden.
None of the main A League of Their Own cast was killed or written off at the end of season 1, so we guess we will follow them all again to some degree.
A League of Their Own season 2 cast list:
Abbi Jacobson as Carson Shaw
Chanté Adams as Maxine Chapman
D'Arcy Carden as Greta Gill
Gbemisola Ikumelo as Clance Morgan
Roberta Colindrez as Lupe García
Kelly McCormack as Jess McCready
Priscilla Delgado as Esti González
Molly Ephraim as Maybelle Fox
Melanie Field as Jo DeLuca
Kate Berlant as Shirley Cohen
Due to the events of the season 1 finale, we also guess Andia Winslow, as Esther, will move up to a series regular.
A League of Their Own season 2 plot speculation
A League of Their Own season 2 plot is likely to follow another season of the Rockford Peaches' baseball, as well as travel along with Max and Esther's team.
After the raids of underground gay and transgender safe spaces in the first season, things changed. Jo was forced off the Rockford Peaches and joins another team, and Maxine goes through her own self-discovery and decides to strike out on her own, leaving best friend (and comedic legend) Clance behind to join love interest Esther's team.
That's all we know so far about A League of Their Own season 2. For more, check out the best sports movies of all time, the best movies based on a true story, or find out what new movies are coming soon.