Things are drab out there in the mushroom-monster madness of the Cordyceps infection, but thankfully, HBO's The Last of Us is waving its rainbow flag proudly. Adapting Naughty Dog's game of the same name is Chernobyl's Craig Mazin with game director Neil Druckmann by his side.
Just three episodes into the nine-episode season, The Last of Us is being praised as one of the best TV series of all time. In particular, January 29's 'Long Long Time' is all anyone is talking about as it turned the minor Last of Us characters of Bill and Frank into a modern-day Romeo and Julien. Giving us an episode for the ages, director Peter Hoar delivered a middle finger to the "Bury Your Gays" stereotype.
The obvious comparison is that The Last of Us is another shambling zombie horror series in the vein of The Walking Dead (TWD) or its seemingly undying legion of spin-offs, prequels, and sequels. It's true that The Last of Us is pulling in viewing figures similar to TWD's formative years (which is no small feat); however, Mazin and co. have AMC's zombie apocalypse licked in terms of LGBTQ+ representation.
It's OK to Bury Your Gays
For those who don't know, Bury Your Gays is a trope that was popularised around 2016 by the likes of The 100, Game of Thrones, and The Walking Dead. It's the idea that LGBTQ+ couples can't have a happy ending because one inevitably kicks the bucket to catapult the other's arc forward.
While The Walking Dead became synonymous with Bury Your Gays, The Last of Us has turned it on its head in the zombie genre. We never met Frank in 2013's The Last of Us game, while Bill interacted with Joel and Ellie and seemingly survived the game's events.
The Last of Us series however overhauled both characters, with Parks and Recreation's Nick Offerman playing Bill and The White Lotus' Murray Bartlett as Frank. In a tear-jerking twist, though, Frank was struck with a terminal illness, and the lovers bowed out after deciding life without each other wasn't worth living.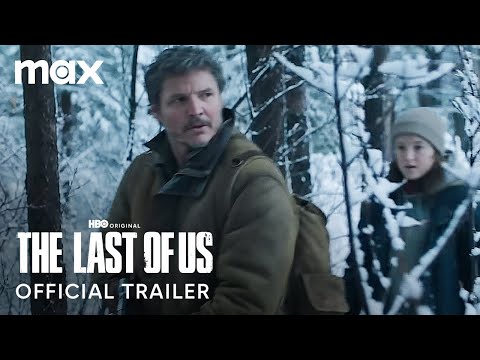 Adding Bill to the LGBTQ+ "in memoriam" wall could've landed The Last of Us episode 3 in trope territory, but instead, it was a major win. As one fan wrote on Twitter, "Bill and Frank is not 'Bury Your Gays' it's a story about gay men living with almost no pain or worries for half of their lives while the world burns around them, passing together happily and showing a glimpse of normalcy in a bleak world where suffering is the default."
The Walking Dead repeatedly fell into the Bury Your Gays trap, with deaths including minor characters like Eric (Jordan Woods-Robinson) and Dr Denise Cloyd (Merritt Wever) through to mainstays including Tara (Alanna Masterson) and Paul "Jesus" Rovia (Tom Payne).
Aaron (Ross Marquand) and Jesus were both gay in the series but never got to admit their feelings before the writers had Jesus stabbed by a Whisperer.
Showrunner Angela Kang defended the decision to kill Jesus and Tara in Season 9, telling The Hollywood Reporter the writers didn't want to be accused of tokenism by making a minority safe from death. It's easy to forget that after Frank fell into Bill's trap, we were with these characters for 20 years until their demise around 2023.
The Walking Dead had more time jumps than we care to count, but instead of focusing on developing existing LGBTQ+ characters and their romances, the writers threw new ones into the mix. AMC didn't kill off all its LGBTQ+ characters, and although they were gay like in the comics, Magna (Nadia Hilker) and Yumiko (Eleanor Matsuura) arrived too late, at a time most viewers had abandoned ship.
Shuffling Toward Diversity
The Last of Us edges ahead of rival shows because it brings an LGBTQ+ relationship to the mainstream in a nuanced way. Offerman's doomsday prepper Bill isn't your typical portrayal of gay men, and even though The Walking Dead's gay characters didn't exactly come out skipping with baskets of glitter, The Last of Us' subtle depiction of older gay men is a demographic (that even in 2023) is rarely highlighted.
The Walking Dead's other gripe is that it felt afraid to go that step further. There were lingering questions about the sexual orientation of Norman Reedus' Daryl Dixon, although it doesn't matter in the grand scheme of things.
However, when creator Robert Kirkman teased some big reveal in the letters page of The Walking Dead #130 comic – and Reedus told Insider that he read the character as asexual – the oddly coy situation could be accused of queerbaiting.
Even after the main series has wrapped, the bloated Walking Dead universe is struggling to nail its LGBTQ+ representation. A 2022 EW interview about Tales of the Walking Dead claimed Alpha (Samantha Morton) is bisexual.
The episode came and went without so much as a wink that this was the case. There's a chance Daryl and Alpha's sexualities could be revisited in his upcoming spin-off or Tales of the Walking Dead Season 2, but to be honest, we'd rather a sensitive subject wasn't bludgeoned like Negan with a wire-wrapped baseball bat.
Across the board, it's not just The Last of Us outshining The Walking Dead. HBO is putting other networks to shame, with recent releases like Westworld, Euphoria, and House of the Dragon showcasing a spectrum of sexualities for characters and the actors that play them. The latter "buried" the whole Bury Your Gays trope when it deviated from the source material and saved Laenor Velaryon from a fiery farewell.
Over the Rainbow
If you don't want to see more LGBTQ+ themes in The Last of Us, we'd suggest you turn off now. Mazin told The Hollywood Reporter he's not interested in "a spinning-plates-go-on-forever show."
Even if this wasn't a direct reference to The Walking Dead, we'd say it's a pretty pointed nod to the shuffling series. The source material will be condensed into a shorter run, meaning The Last of Us looks destined to do more for LGBTQ+ representation in nine episodes than The Walking Dead did in 11 seasons.
Marlene (Merle Dandridge) made a throwaway mention of "Riley" in the first episode – being a clear setup for Ellie's Season 1 love interest. We know Mazin is adapting the Left Behind DLC from the first game, with Euphoria's Storm Reid cast as Riley.
Even though Ellie claimed she was alone when bitten in an abandoned shopping mall, that's not the case in the games. We've heard another Bill and Frank-inspired flashback episode will give Ellie and Riley a similarly tragic time before the credits roll on Season 1.
Beyond that, The Last of Us Season 2, adapting at least some of The Last of Us Part 2, will see the series broaden its horizons further. The 2020 game was famously slammed for being "too woke," as critiques included Ellie having a girlfriend and Naughty Dog writing a transgender character called Lev (Ian Alexander).
Despite her sceptics, The Last of Us has found the perfect Ellie to carry the show forward, with Ramsey telling The New York Times she's always considered herself gender fluid and couldn't care less about her pronouns.
Sadly, there will always be critics, including those who are review bombing Episode 3. IMDb isn't a valued source for professional reviews, but at the time of writing, there are 35,000 one-star reviews from fans.
It's outweighed by 65,000 perfect ten scores, but unfortunately, "Long Long Time" is (technically) the worst-reviewed episode of the series. Given the vocal minority that slammed it as "woke nonsense," we dread to think what Lev's arrival will bring.
With time to grow, it's no coincidence that giving Bill and Frank 85 minutes largely to themselves let them blossom like strawberries on a vine.
Even when The Walking Dead wasn't killing off its LGBTQ+ characters, it wouldn't have dedicated a whole episode to a heterosexual love story, let alone a gay one. It's not that The Last of Us can be universally declared as "better" than The Walking Dead, but dishing up an episode of television that will be talked about for years so early on, should have the team feeling proud… in more ways than one.
If you love The Last of Us, then check out our guide to The Last of Us cast. We've also got articles on Clickers, Tess, the infected and a whole lot more. Or, if you're looking for info on more great shows, we have articles on Severance season 2, Succession season 4, and Rings of Power season 2.