Adam Sandler (AKA: The Sandman) is back. This time, he's bringing his family along for the ride. Adam Sandler has been a staple for some of the best comedy movies, stemming all the way back from his days as an SNL cast member.
Since then, he's put a comedic twist on sports movies and dramas alike, and even starred in one of the best thriller movies of recent years in Uncut Gems. But his newest film comes in the shape of a Netflix movie, and stars his real-life family.
You Are So Not Invited to My Bat Mitzvah is a teen movie that follows a young woman as she's preparing for her Bat Mitzvah amid crumbling friendships and the usual horrific hijinks that come with being a teenager.
The coming-of-age movie joined the slate of everything new on Netflix this month on August 25, and has already jumped up the charts. Clearly, audiences were looking for something hilarious and awkward to settle into. Right now, it's sitting at number three on the global chart and number one in the US.
As it stands, the Adam Sandler movie is also boasting some pretty impressive numbers on Rotten Tomatoes, with a 96% Tomatometer score and a 67% audience score. This means that it's currently the highest rated Adam Sandler film on the review aggregator (that doesn't classify as a comedy special).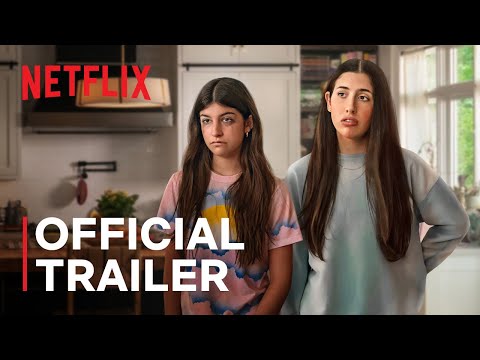 Sandler has developed a major distribution relationship with the streaming service over the years, and has put out many of his new movies on the platform, from Murder Mystery 1 and 2 to more serious drama movies like Hustle. You won't find all of his best movies on there, but there's still plenty to explore.
Why not give You Are So Not Invited to My Bat Mitzvah a try? The movie is being praised as an original and sweet telling of a high stakes event in the life of a teen girl. The chemistry between the Sandler family is also being noted, and provides a sense of realism that movies of this kind often lack.
For more teen tales, check out our list of the best rom-coms and best family movies. You can also check out all the best Netflix series, and see what else is to come on the platform with the Bridgerton season 3 release date and Ginny and Georgia season 3 release date. When you're done with that, why not check out our guides to the Stranger Things cast, or the best comedy series?