What is the A Haunting in Venice release date? Kenneth Branagh is set to continue his breezy, ostentatiously-accented jaunt through the mysteries of Agatha Christie as he returns to play Belgian sleuth Hercule Poirot – and cinema's Best Supporting Moustache – a third time on the big screen.
The new movie is set to continue the thriller movie franchise with another murder for Poirot to solve, surrounded by a cast of famous faces in the frame to be the movie villain responsible for swinging the bloody blade or firing the smoking gun.
You can check out our Death on the Nile review to find out what we thought of the last Poirot outing. And now, we have you covered on all of the information you need ahead of the A Haunting in Venice release date, including the cast, trailer and plot details for the detective movie.
A Haunting in Venice release date
It's good news for fans, as the A Haunting in Venice release date is not far away and is set for September 15, 2023. There was a wait of five years between Murder on the Orient Express and Death on the Nile, but there's a much shorter gap this time around.
Given the pandemic-based delays around Death on the Nile, work had already begun on A Haunting in Venice. Shortly after the release of that mysterious adventure movie, in March 2022, the president of 20th Century Studios announced that Michael Green had completed work on his latest script, having penned the previous two movies.
The filming process began in October 2022, with production split between Pinewood Studios in the UK and, perhaps unsurprisingly, Venice.
A Haunting in Venice cast
The Poirot movies have become famous for their glittering ensembles packed with famous people, and the A Haunting in Venice cast is no different. Kenneth Branagh is, of course, back on crime-solving duties for the new detective movie as Hercule Poirot. There's no word yet on whether there will be further backstory for the moustache.
Joining him as foul play hits the romantic Italian city are Michelle Yeoh, fresh from her Oscar nomination for Everything Everywhere All at Once, as well as comedy movie legend Tina Fey and the Fifty Shades of Grey star Jamie Dornan.
There's also a role for Branagh's new buddy Jude Hill, after the young star was cast in the director's drama movie Belfast as a nine-year-old. He's back in front of the camera for Branagh in A Haunting in Venice, though we don't yet know who he will be playing.
Other than Branagh, none of the previous cast members will return, depriving us of the opportunity to hear Gal Gadot yell that they have enough champagne to fill the Grand Canal. We can't have it all, sadly.
Here is a list of the A Haunting in Venice cast:
Kenneth Branagh as Hercule Poirot
Michelle Yeoh
Tina Fey
Jamie Dornan
Kelly Reilly
Camille Cottin
Kyle Allen
Jude Hill
Ali Khan
Emma Laird
Riccardo Scamarico
A Haunting in Venice plot
It has been confirmed that the A Haunting in Venice plot will be based on the Agatha Christie book Hallowe'en Party from 1969 and will follow Hercule Poirot as he investigates a murder in post-war Venice.
Variety reported that the mystery movie will find Poirot retired and living in a self-imposed exile. He attends a seance against his will, only to be forced to spring into action when one of the guests is murdered.
It's a different twist on the plot of the novel, which takes place – as its title suggests – in the aftermath of a Halloween party. In the book, Poirot is called in to investigate the death of a party guest who was found drowned in an apple-bobbing tub.
As with many of the best movies based on books, A Haunting in Venice is set to make plenty of changes to its source material. Most notably, the setting has moved from the quiet English village of Woodleigh Common to Venice, which is probably just a little bit more glamorous.
A Haunting in Venice trailer
With filming on the movie continuing into 2023, there is no A Haunting in Venice trailer just yet, but you can still check out the trailer for the previous movie.
And if you're confused about Poirot's last outing, or just need a refresher, take a look at the Death on the Nile ending explained.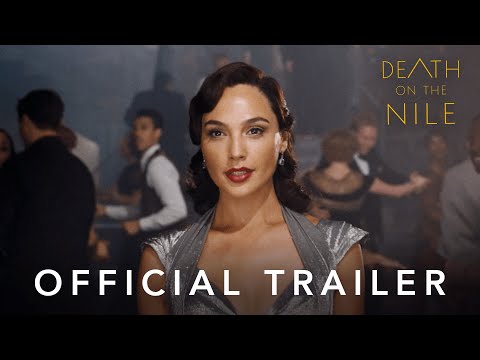 That's everything we know about A Haunting in Venice so far, but we'll keep you posted on further details. In the meantime, we've got you covered on some of the biggest and best movies coming in 2023, including the Barbie movie, Christopher Nolan movie Oppenheimer and Fast and Furious 10.