The Yellowstone life seems hard but rewarding. Keeping a ranch requires a lot of time and energy, demanding a ceaseless work ethic. The state of Montana has benefitted from being the subject of the hugely popular show, but some aren't so pleased.
Yellowstone has caused a tourism boon within the state – not exactly unexpected when you consider the popularity of one of the best TV series ever. Fans have been flocking to various locations to get a taste of how the Yellowstone cast exist, and see where their favorite drama series gets made.
In a report from the Washington Post, actual ranchers in Montana commented on all the excitement from Yellowstone. Most are happy about the attention, however, a couple flag that it's not all that great.
"The show has given our ranchers a bad name," Mark Greeno, who lives on the Nine Quarter Circle Ranch, told the outlet. To be fair, the Taylor Sheridan TV series does contain quite a lot of violence, much more than we'd expect on your average farm.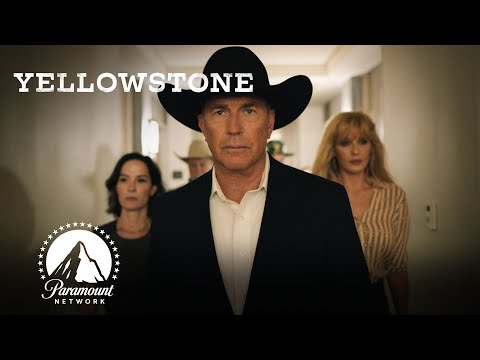 Others in the piece are more critical of the visitors, who definitely tend to be naïve about what ranching is actually like. "They're not showing the hard days when it's below zero and the calves are frozen," Hillary Folkvord, a motel co-owner says. Nathan St. Goddard, a local café owner, adds: "One thing I've noticed is that Yellowstone was only shot in the summer so people are blown away that it's cold, that the wind blows up here. It looks like it's 80 degrees and perfect temperatures in Yellowstone."
So, if you're planning to check out the Yellowstone filming locations, remember to bring clothes for any weather. You might have a sun holiday, but you could also be caught in some wind and rain, or worse, and find yourself needing layers.
Heading to Montana would be the perfect way to wait out Yellowstone season 5 part 2. Check out our guides on the Yellowstone timeline and the 1923 cast to learn more about Kevin Costner's ongoing escapades. We have a list of the best Westerns as well, for more of the ranch life.