There have been rumours aplenty about Matthew McConaughey joining the Yellowstone cast for yet another thriller series in the franchise. Now, it sounds like the rom-com star will indeed be part of the Dutton ranch.
A spin-off TV series led by McConaughey was confirmed by Chris McCarchy, president and CEO of Paramount Media Networks to The Hollywood Reporter. Nothing is given away beyond the thriller movie actor getting his own spot on the Yellowstone timeline sometime in the future, to be overseen by creator Taylor Sheridan.
There were reports that McConaughey might step in for current Yellowstone patriarch Kevin Costner. Deadline stated in February that scheduling issues might lead to Costner walking away from the drama series, as he allegedly only wants to be on-set for one week for the remainder of Yellowstone season 5.
Paramount has maintained that Costner isn't going anywhere. Now it sounds like we'll get the best of both worlds; Costner remaining for the mainline show, and McConaughey handling his own spin-off.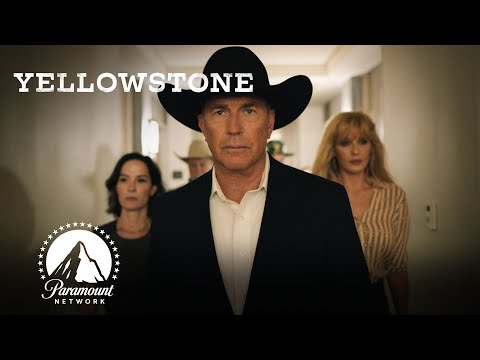 Really, McConaughey's project could be about anything. 1923 starring Harrison Ford and Helen Mirren was a prequel, and 1883 and The Bass Reeves Story are the same, but then 6666 is more contemporary. McConaughey could be a Dutton cousin, working on a ranch somewhere else in the United States. He might even take us to the future for a sci-fi series – Yellowstone 2065 here we come! (Not really, but we can dream.)
You can hear McConaughey's voice on Netflix series Agent Elvis, which is on the service now. Have a look at our lists of the best Westerns and best movies for more great entertainment, and our new movies guide will keep you informed on what's coming out.