It sounds as though things will be somewhat tense when (and if) Yellowstone ever resumes filming to round out its main storyline with Kevin Costner's John Dutton. Costner is currently embroiled in a dispute, which has involved the courts, over his filming commitments to the series. It won't be the first time that things have been fraught on the Yellowstone set, but the previous problems have come from the animal kingdom.
While filming the second season of Taylor Sheridan's popular series, an unruly bull got out of hand and broke a camera during the famous Cowboy Poker scene. A card table was set up in the middle of a corral for the game, with a black bull charging around while the actors played their hands. When the bull became more unruly, the cast got out of the way, but the camera stayed in place.
"That bull broke a camera during the cowboy poker game and they turned [the footage] into an ad for the show," Luke Grimes (Kayce Dutton) told The New York Post, with a laugh. "They're no joke, man."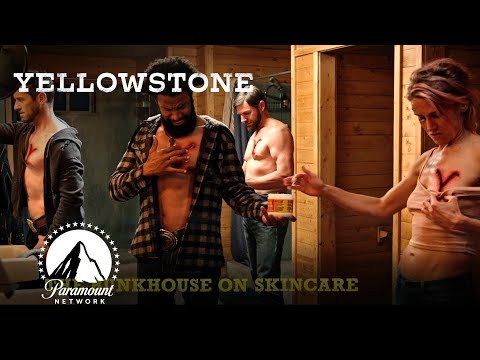 Even octogenarian Harrison Ford, who stars in Yellowstone spin-off 1923, is fool-hardy when it comes to working with the animals on the series. He was asked to slow down his horse-riding speed, but just went even faster.
If you want to know more about the main characters on Yellowstone, we have guides to John Dutton, Beth Dutton, Jamie Dutton and more. We also have guides to the Yellowstone filming location and the Yellowstone timeline. Find out everything we know about the Lawmen Bass Reeves release date.