The words 'John Dutton' and 'morality' have a complicated relationship, which isn't exactly surprising given that Yellowstone is riddled with so much murder, betrayal, and chaos. Despite that though, Kevin Costner has created a rule which demands that the Dutton patriarch receives a 'moral death', and we're certain that this provides some substantial hints about the show's overall conclusion.
Before we get into our theories, let's first backtrack just a tiny bit. While Yellowstone's titanic lead character John Dutton can't be described as a moral person, he does have a moral code. He's warm to strangers (as long as they're not trespassing), and he won't harm innocents: but everything else is on the cards when it comes to the defense of his land, which he sees as the symbolic representation of his fading way of life.
So a 'moral death' for John Dutton, which Yellowstone cast legend Kevin Costner reportedly has written in as a clause in his contract, is absolutely feasible. It's not a contradiction in terms, and when we're thinking about what it could mean for the grand finale of the series (which will conclude with Yellowstone season 5 part 2) one word in particular is inescapable: sacrifice.
A 'moral death' for John Dutton would almost certainly have to involve sacrifice, and it's not hard to create a scenario that would demand one. With Jamie Dutton and Beth Dutton's mutual attempts to assassinate each other, danger is on the horizon and John is almost inevitably going to be caught in the crossfire.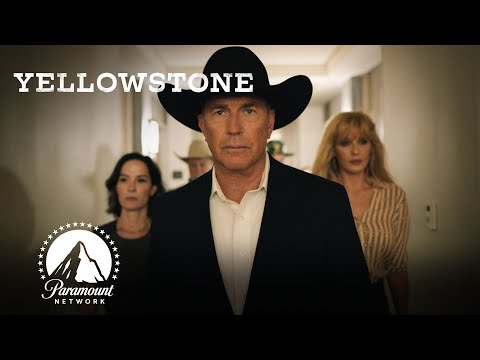 Would he sacrifice himself to save Beth, Rip, Tate, or any of the ranch hands? Almost certainly. For John, the protection of his sprawling ranch (and therefore its loyal inhabitants) means everything. He'd trade his life for its safety in a heartbeat, especially given the fact that he's already come to terms with the prospect of death on more than one occasion through severe illness… and being shot lots of times. It's this kind of drama that makes Yellowstone the best TV series around right now.
So, let's say John Dutton sacrifices his life for another: that would be pivotal to the conclusion of Yellowstone. Ownership of the ranch would pass down to Kayce Dutton (Jamie wouldn't be allowed to get his hands anywhere near it, and Beth doesn't want it). What would Kayce do with the land? He'd cede it to Chief Rainwater's Broken Rock reservation, of course.
Kayce has dual loyalties. Firstly to his father and the ranch and its continued existence, and secondly to the Broken Rock reservation through his relationship with Monica and his son Tate, who grew up there and is as much a member of the Broken Rock community as he is a Dutton. If Kayce lets Broken Rock annex the land it would both protect it from development (John's ultimate goal) and keep it within the hands of the Dutton family tree, through Tate.
Need even more evidence? In the prequel Yellowstone series 1883 the founder of the Dutton ranch, James Dutton, is told a prophecy by a Native American leader: "In seven generations my people will rise up and take it back from you." Our theory lets this all come true, and it hinges on John Dutton's 'moral death' as decreed by Kevin Costner. You know we're right!
For more Yellowstone fun, see why the boutique scene is the defining Beth Dutton moment, and learn why it's fine that the upcoming Lawmen: Bass Reeves isn't a Yellowstone spin-off. Or, look at what to expect from the 1923 season 2 release date, and see what's new on Paramount Plus this month.