By now, Yellowstone fans will all be aware of the new reports that seem to confirm Kevin Costner really won't be back as John Dutton to film the final episodes of season 5. If accurate, Taylor Sheridan's series will come to a close entirely without its beloved main character.
There appear to be multiple factors behind Costner's stubborn position, reportedly relating to scheduling, pay, and creative disagreements over the direction of Yellowstone. Taylor Sheridan faces the greatest challenge of his career then: how can he create a conclusion to his best TV series that works without Costner's John Dutton? Well, by focussing on Kayce Dutton, of course.
Brought to life by Yellowstone cast star Luke Grimes, Kayce Dutton is the most straightforward member of the family. He just wants to live a simple life without drama, and with plenty of horses. Out of all the Dutton children, he's the most like his father in that regard. But since season 3, Kayce Dutton hasn't really had much (if anything) to do. He's been a side character, flitting in and out of the Dutton ranch and acting as a witness to his wife Monica's protracted misery.
It's been disappointing to watch Kayce's storyline fade into the background, but the departure of Costner, if true, opens the door for Kayce (and Grimes) to once again take the spotlight. If we find out that John Dutton has died off-screen when Yellowstone season 5 part 2 arrives in November 2024, the ranch will most likely fall into the hands of Kayce: Beth isn't interested in it, really, and Jamie has ostracized himself from his family.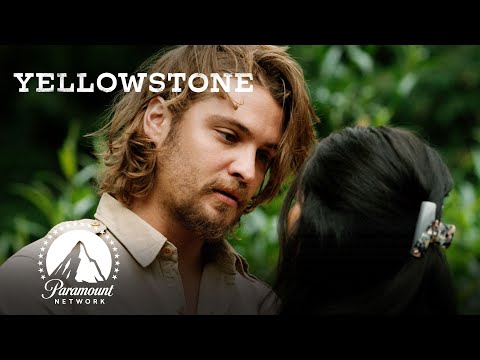 What Kayce chooses to do with the ranch in the absence of his father could be the driving force behind the conclusion of the whole show. Without sounding grand, the series is all about the notion of legacy, and how Kayce grapples with that would be fascinating.
Unlike his ideological father, Kayce is pragmatic enough to separate his love for the ranch from what he knows would be best for it. He'd be able to see that the ranch's borders will slowly be eroded and whittled away, and eventually fall outside of the control of the Dutton family tree. He'd want to preserve and protect it, yes, but he'd also want to honor his father: how would he wrestle with that contradiction? There's enough potential within that idea to close out the series, in our view.
Our theory, for a long time, has been that John Dutton will die when the show returns, and that Kayce will ultimately cede the ranch to the Broken Rock reservation, willingly allowing Chief Rainwater to annex it. That way, Kayce preserves what his father loves the most about the ranch (its unspoiled wholeness) while also keeping it within the family, because his son Tate is as much a member of Brocken Rock as he is a Dutton.
So perhaps Costner's exit wouldn't be such a bad thing after all. It would allow the underutilized Kayce to finally step up, move out of the shadows, and protect the legacy of the Dutton family.
For more on Yellowstone, you can read our thoughts on why 1883 has already confirmed how Yellowstone will end. Or, see our explainer on the Yellowstone timeline and our guide to the 1944 release date, before checking out our list of the best drama series ever.