Yellowstone might be the biggest TV hit of the past decade, but that doesn't make it bulletproof from criticism. The Western drama series, set on the fictional Yellowstone ranch, follows the story of John Dutton and his children (as well as the cowboys and ranch hands in the Yellowstone cast) on their never-ending quest to protect their property from external interests.
These include property investors, huge finance firms, and – especially in the earlier seasons – the Native American Brocken Rock reservation led by Thomas Rainwater. The Brocken Rock community begins the series as the primary 'villain' with Rainwater's ambition to reclaim Yellowstone as the land of his ancestors, and expand the reservation.
This makes things complicated for Kayce Dutton, who is married to the Native American Monica Long-Dutton, and he has loyalties and links to both sides. The relationship between Broken Rock and the Duttons has become more complex as the series has progressed, and the show has attempted to shine a light on the injustice and inequality faced by the Native American population in the US, and Montana specifically.
Now, Native American actor Lily Gladstone (who stars in a leading role in the upcoming Martin Scorsese thriller Killers of the Flower Moon alongside Leonardo DiCaprio) has given her own thoughts on Yellowstone, and they're not positive. "Delusional! Deplorable!" said Gladstone, who grew up in Montana, in an interview with Vulture when asked about Yellowstone.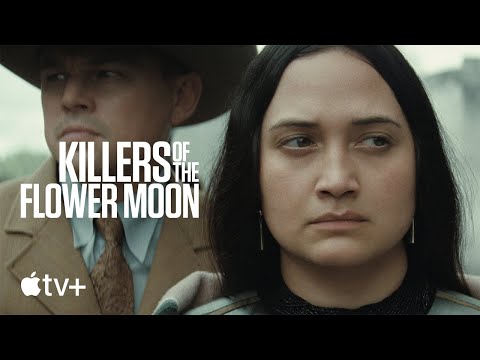 However, Gladstone did reveal that she had also auditioned for the show on multiple occasions. She said, "No offense to the Native talent in that. I auditioned several times. That's what we had."
Gladstone isn't alone in her disdain for Yellowstone, and her description of it as 'delusional' fits in with other criticism that the show has faced for potentially portraying an idealized version of the American West as the land of freedom loving cowboys. That is Taylor Sheridan's vision, and while Native representation is a part of, Gladstone clearly doesn't believe it aligns with reality.
For more, take a look at the status of the Killers of the Flower Moon release date and find out what we know about the Yellowstone season 5 part 2 release date. You can also read about why Yellowstone fans are arguing about an uncomfortable truth, before checking out our picks for the best thriller movies, best Westerns, and best movies of all time
If you want more like Yellowstone, find out what's new on Paramount Plus, and see our picks for the six best Taylor Sheridan TV series and movies, our ranking of the three Yellowstone series (so far), and our picks for the best TV series of all time.