Yellowstone is one of the best TV series around right now, despite that fact that it's coming to an end following on from the announcement that Kevin Costner will be departing the Western drama show.
Part of what makes Yellowstone so good is its devotion to reality, showing the real trials and tribulations faced on modern American ranches. Within this, thanks to creator and showrunner Taylor Sheridan, across the Yellowstone timeline, the series have a lot to say about conservation and environmentalism in juxtaposition from sprawling urbanization.
This is all down to Sheridan's own experience as the owner of two ranches, and the man is a certified, real life cowboy. Sheridan's background, as it turns out, is a major reason why he insists on using his own horses for Yellowstone.
"All the horses, for the most part, in our business are terrible," says Sheridan, speaking with CBS Sunday Morning. "They're not very broke, they're not very safe, which is one of the reasons why you don't see actors on them very often."
"I didn't want to do that," continues Sheridan. "So, I brought all the horses for this show and then taught the actors how to ride." This all helps to explain the logic behind Sheridan's now-famous 'cowboy camp' in which he himself teaches the Yellowstone cast how to act like a rancher and how to become comfortable on and around horses and other ranch animals.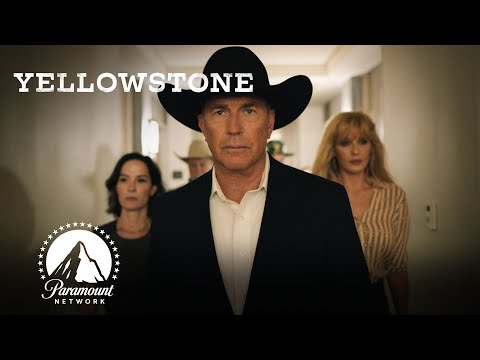 Even the smallest details like this help to add to the gritty immersion of Yellowstone, which has become one of the best drama series around while spawning a growing number of spin-offs.
Though the series is coming to an end with the upcoming Yellowstone season 5 part 2 release date, it will be pushed forward to new horizons with the Matthew McConaughey sequel series, which we still know very little about. What we do know is that it will have more horses and a new batch of actors for Sheridan to turn into ranchers.
For more on Yellowstone, check out our guide to the 1923 season 2 release date and the 6666 release date. Or, find out if Kevin Costner is returning for Yellowstone season 5 part 2, and learn more about his new movie with the Horizon release date.