With every passing season of Virgin River, there are more and more mysteries we just cannot quite explain. Truth be told, the show itself is a bizarre phenomenon that really should not be as addictive as it is, but we just can't get enough of Mel Monroe and her chaotic life.
We now have new episodes of Virgin River to feast on, but one of the best Netflix series has some explaining to do. With the Virgin River season 5 release date, we got plenty of answers and development to some of the biggest plot points from the show so far. We also saw new faces joining the Virgin River cast, with a couple of notable exceptions.
That's right, the good people of Reddit are wondering where the hell Charmaine's babies are! Throughout all five seasons of one of the best drama series around, Charmaine has been sporting a baby bump, and people just do not understand how she has not given birth yet.
Reddit user Emergency-Laugh-0215 asked: "Am I crazy or have the last 5 seasons all occurred in less than 9 months? Does time stand still in Virgin River?" They have a point, too. From the very beginning of the show, Charmaine has been pregnant, while around her, relationships have come and gone, various kidnappings and crimes have been committed, and Mel's baby daddy drama got resolved.
Charmaine is having twins, and it was first thought Jack Sheridan, Mel's partner, was the father. That all changed at the end of season 4 when Charmaine revealed Jack was not the father. That may have been a shock to Jack, but not as much of a shock as fans of the show had when they tuned in to the latest episodes to see Charmaine was still pregnant. So what's going on?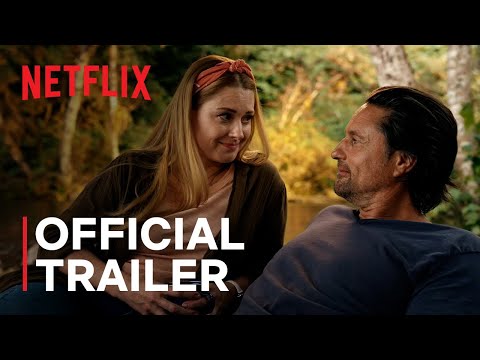 According to one Reddit user, this mystery has a simple explanation: "The real reason Mel moved to Virgin River… while the rest of the world ages four years, the residents of Virgin River age only five months." As silly as that sounds, it's actually pretty much spot on. Turns out each season of the show covers roughly a month in the Virgin River timeline.
That would be fine, but when you look at the context of all the other events in the show, that flow of time seems a bit odd, to say the least. Another Redditor says: "Jack was shot in the abdomen and completely recovered. Same with Hope recovering from being critically injured. Mel was able to get in vitro fertilization in one afternoon. Lilly gave birth, abandoned her baby, got her back, was diagnosed with cancer and died. And Charmaine is still pregnant."
If this discrepancy has bemused you as much as it did us, fear not, because Charmaine is set to give birth in the next run of episodes later this year. While we wait for that, here's a rundown of the Virgin River filming locations and a look at the Virgin River season 6 release date. We've also got a guide on everything new on Netflix this month and all you need to know about the secret Netflix codes that can help you get the most from the best streaming service. Speaking of Netflix, here's what we know about Wednesday season 2.