2022 was a fantastic year for cinema. With blockbusters, franchises and timely stories dominating the big screen and box office, we saw the industry regain its momentum after two years of suffering at Covid-19's hands. So, like many film fans, I was excited to celebrate the success of new movies. But as I eagerly read the Oscar 2023 nominations, I couldn't help but do a double take at the Best Picture category. Why was Top Gun: Maverick on the list?
Before I start breaking down why I believe Top Gun: Maverick shouldn't be part of the Oscars 2023 nominations for Best Picture (or win the category), let me clarify that I don't dislike this action movie. In fact, like many others watching it in the cinema, I found it immensely fun and very exciting. I also believe that blockbusters should be celebrated, and my opinion isn't grounded in some elitist ideology that gate keeps requirements of "what makes a good movie either".
No, my issue with Top Gun Maverick is largely due to its handling of female characters, its played-out themes, and a story that, while fun – is a structure that we have seen countless times before.
Top Gun: Maverick's story sees Tom Cruise training a bunch of new cadets for a dangerous mission. While performing death-defying stunts, he reconnects with his deceased best friend's son, learns to let go of the past, and of course, gets the girl too.
The girl in question is Penny (Jennifer Connelly), an old flame whose primary purpose is to be a love interest and passive listener to Maverick's problems. Penny doesn't truly ever influence Maverick's actions and is really only there to give the character some semblance of a future happy life after the main story has finished. In short, Penny is a throwaway female character in an action movie that didn't break any plot or thematic expectations already.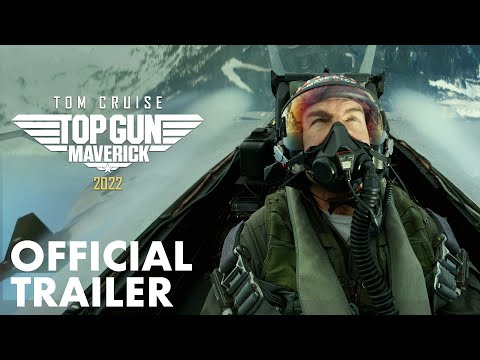 Yes, I love Top Gun 2 as much as the next film fan, but let's not pretend that the film has a unique approach to its conventional three-act structure. Also, we can't overlook all the tropes, such as 'this old dog can learn new tricks' that we've seen played out in action flicks and sports movies alike.
The Tom Cruise movie is incredibly fun and features enough stunts to pump up our adrenaline. Still, with its stereotypical love interest and predictable story, we have to ask the hard question: is it really the best that we can do?
In the category of 2022 movies, against innovative and timely films such as Women Talking, which tackles patriarchal abuse, or even Avatar: The Way of Water, which technologically and visually pushed boundaries, Top Gun: Maverick, let's face it, is out of place. And while art is subjective, there is one major factor that should have prevented it from even entering the Best Picture conversation in the first place – Penny.
I cannot stress this enough, having two-dimensional female characters in a Best Picture 2023 nominee is an unacceptable blunder by the Academy. In an industry already dominated by male stories, directors, and writers, complex female characters historically are a rarity.
And although we've made progress when it comes to female representation in films, figures such as Penny, or even the female flight cadet Phoenix (a minor Top Gun cast member with no impact on Maverick's core plot), show that the bare minimum is still accepted and even celebrated.
Feminist movements such as #MeToo have campaigned for women to be portrayed as humans instead of cardboard cut-outs. However, despite society's cries, the Oscars have a history of refusing to acknowledge its responsibility towards setting the standard of representation.
In the 2000 research paper, The Effects of Viewing R-Rated Movie Scenes That Objectify Women on Perceptions of Date Rape, it was pointed out how public opinion and movements rarely influence the Academy's decision-making.
"The Academy of Motion Picture Arts and Sciences and the film industry as a whole still do not adequately represent women on and off the screen. Stereotypic portrayals and the lack of complex female roles remain common in Hollywood and the media as a whole," it reads.
Top Gun: Maverick's inclusion in the nominations shows that even in 2022, the Academy is out of touch with its female audience. Let's be frank; Penny is never shown as a human being beyond her identity as a mother and romantic interest.
This level of oversight is a damning reminder of the gender discrepancy of the Oscar voting body, as films featuring complex female roles or films led by female directors were overlooked in favour of Top Gun 2.
For those unaware, Best Picture is decided by a body of voters who are part of the Academy. Their opinions set a precedent for culturally significant films for that year. According to Statista, the distribution of voters at the Academy Awards from 2022 by gender is 67% male to 33% female.
With this in mind, when we realise that Top Gun: Maverick not only fails its female characters but was nominated in a year where no female filmmakers were named for the category of Best Director, it seems inadequate. And then, when you remember how Top Gun: Maverick was voted over films such as She Said – which showed the investigation into Harvey Weinstein's history of abuse and sexual misconduct against women – it feels like a slap in the face.
Aftersun directed by Charlotte Wells, She Said directed by Maria Schrader, and The Woman King by Gina Prince-Bythewood, are just three examples of critically-praised movies that the Oscars had a chance to celebrate and highlight. Instead, Top Gun: Maverick, a film that fully captures the status quo, both in structure and in female representation, got the limelight.
As Ian Kunsey states in a 2018 study of Representations of Women in Popular Film, "the lack of representation in the awards and in the Academy has serious repercussions. With men winning most of the awards at the film industry's most prestigious ceremony, the Academy places more importance on male filmmakers, thus granting them more opportunity."
Top Gun: Maverick is a great film, but if it does win Best Picture, it won't achieve anything with respect towards the creative development and gender equalisation of the film industry. In fact, it may do more harm than good when it comes to women's opportunities and voices in the field.
For more Oscar picks, here are all of our Oscars 2023 predictions. You can also read our Top Gun 2 review here. And finally, if you want to catch up before award season, here is how to watch The Whale, and how to watch Aftersun.