If you want a good time watching a film, Tom Cruise is a reliable star. Though he's good for pretty much any kind of performance, these days he's known for the wild, audacious stunts to commits to screen to enthral and amuse us.
While we're Tom Cruise fans who love watching the Mission Impossible movies in order, his actual best action movie has been added to Netflix. No, not War of the Worlds, though that's definitely one of the best Steven Spielberg movies. We're talking about Edge of Tomorrow, a blockbuster that truly didn't get the attention it deserved upon first release.
Cruise takes on an alien invasion as Major William Cage, who becomes stuck in a time loop thanks to the encroaching Mimics. By this point (2020), we're losing the war, and he's trying to figure how can be remedied.
Enter Emily Blunt, whose Sergeant Rita Vrataski becomes William's lifeline. They very gradually flesh out a strategy to stop the Mimics, saddled by the fact William literally relives the same day over and over because of the battle he's in.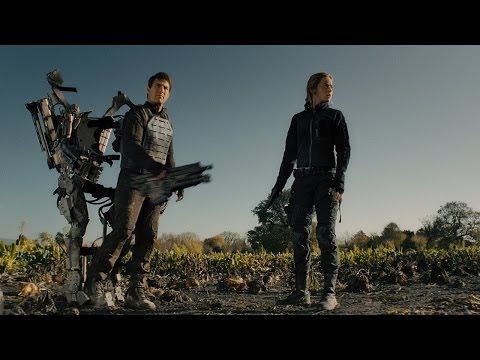 Doug Liman directs, all contributing to one of the best science fiction movies of the 2010s, and maybe ever. If you've ever been curious, now is your chance because Edge of Tomorrow is new on Netflix this month. Although the picture did respectably at the box office, bringing over $370 million, that's an underperformance for a production of this scale.
Alas, home media has often been the remedy for such things, and now you can watch one of the best war movies of the last 20 years and contribute to Edge of Tomorrow getting the credit it deserves. Who knows, you might even help us get a new movie based in the same world.
We won't hold our breath on that, but our Avatar 3 and The Marvels guides have other thrills for you to looking forward to. You'll want to keep our Mission Impossible 8 release date guide handy as well.