Why is Li Bingbing not in The Meg 2? Fans of big sharks, Jason Statham, and Jason Statham punching big sharks will finally get their latest fix this summer. Five years after The Meg delivered monstrous aquatic thrills, The Meg 2 is set to grace cinema screens with the pointy teeth of some even bigger fish.
One of the best shark movies in years, The Meg sent a rescue diver played by Jason Statham on a treacherous mission to save scientists exploring the deepest section of the Mariana Trench. Naturally, they discovered something prehistoric and powerful down there, in the shape of the titular apex predator. When The Meg 2 release date comes around, we'll be disappearing beneath the ocean again courtesy of new director Ben Wheatley.
However, the new movie will be delivering its underwater thrills without one of its lead actors. Li Bingbing, who played oceanographer Suyin Zhang, won't be showing up this time around. But why is Li Bingbing not in The Meg 2? Let's find out.
Why is Li Bingbing not in The Meg 2?
We found out that Li Bingbing is not in The Meg 2 in February 2022, but the reason for her departure has never been made public.
In the ending of The Meg, Statham's character and Li's were at the beginning of a burgeoning romance, with the blessing of his ex-wife and her daughter. It seems that will be cut short in the new movie, though we don't yet know how Li's absence will be addressed.
Although Li won't be in the 2023 movie, we do know that Shuya Sophia Cai is on board to return as her daughter Meiying. This suggests her absence will be covered by the plot in some way.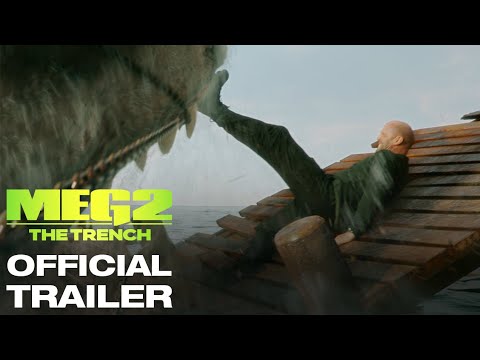 Li departed the project at the same time we found out that Wu Jing – the highest-grossing male actor in China – had been added in a new role. Cliff Curtis and Page Kennedy are also back in the cast as returning stars from the first slice of mega shark action.
Meanwhile, Statham has a sequel to another of his best action movies on the way this year. The Fast and Furious movies continue to push the limits of car chase carnage, and the Fast and Furious 10 release date is set to deliver a suitably epic new adventure.
Elsewhere, we've got you covered on all of the best movies heading to cinemas this year, including the Oppenheimer release date, the Indiana Jones 5 release date, the Barbie movie release date, and the Wonka release date.