Lord of the Rings cast member Orlando Bloom has given his thoughts on Amazon's new Rings of Power TV series. In addition to his role in the Pirates of the Caribbean movies, Orlando Bloom is best known for his portrayal of the elf Legolas in the Lord of the Rings movies where he kicked some serious orc-butt.
Despite not having much to work with in terms of dialogue (it's fair to say that Legolas is one of the quieter Lord of the Rings characters) Bloom quickly established himself as a fan-favourite, with his increasingly-dubious action stunts which include, but are not limited to: sliding down stairs on a shield, and surfing a Mûmakil's trunk.
He went on to reprise his role in the less-acclaimed The Hobbit adventure movies, in a pretty major departure from Tolkien's source material. Speaking of departure from the source material, the new Rings of Power fantasy series didn't shy away from shaking things up when it felt it needed to, leading to a somewhat mixed reception.
Now, in a conversation with Radio Times, Bloom has given his thoughts on the new Middle-earth drama series. Bloom said, "I had missed Tolkien's mind and I'd missed his world and I'd missed his vision – and I think they just stepped back into Tolkien's world. I thought it was really courageous."
He continued, "It's not an easy thing to take on another version of something that had such a remarkable run of its own, but I thought it was really admirable; the casting, the story and the way they approached the world… I'm looking forward to more of it."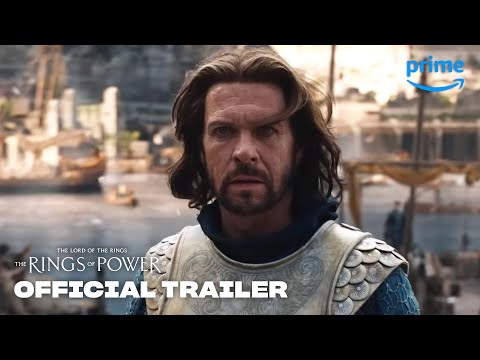 Reflecting on how it compared to his own time in Middle-earth, he explained, "Peter [Jackson] did an amazing job, obviously, with The Lord of the Rings and we got to play these great characters. But they've kind of gone back and gone, 'Look, these characters still exist in this world and we can show you other aspects of them.'"
That's overwhelmingly positive praise for the series, which was one of the biggest TV releases of 2022. It shows that Bloom is able to reflect on his own time as part of the Lord of the Rings world with balance and nuance, putting him in a healthy position to be able to observe how the show is progressing.
His comments stand in stark contrast to that of Bernard Hill, who played Theoden the king of Rohan, who was less-than-glowing about Rings of Power. It's good to see multiple opinions though, right?
For more on Lord of the Rings, check out our guide to the Rings of Power season 2 release date, or learn more about the new Lord of the Rings movie War of the Rohirrim, which is scheduled for release in 2024. Alternatively, check out our Lord of the Rings character guides on Elrond, Galadriel, Helm Hammerhand, Eowyn, Celebrimbor, and Sauron.