Where were the Lord of the Rings movies filmed? The release of Peter Jackson's Lord of the Rings trilogy was a landmark event for cinema, re-defining the fantasy genre within film and proving that a dense novel, like Tolkien's Lord of the Rings, could work as an adaptation.
Now two decades since their release, the Lord of the Rings movies have been celebrated – among many other things – for their excellent use of on-location filming and for their use of practical effects. Both of these have ensured that the fantasy movies remain a visual delight, while the newer prequel The Hobbit movies already look a lot more aged.
Given that – as well as the stunning locations in the epic action movies like Edoras, Minas Tirith, and the Shire – there is a lot of interest in how and where these movies were made. So let's go to Middle-earth ourselves, and find out where Lord of the Rings was filmed.
Where were the Lord of the Rings movies filmed?
The Lord of the Rings movies were filmed in New Zealand. In a lot of circumstances, such as with the Shire and Hobbiton, fictional locations were constructed from the ground up in an impressive display of production design.
This allowed the movies to feel grounded and gave a sense of reality, helping to balance out the high-fantasy setting and make it more accessible for audiences.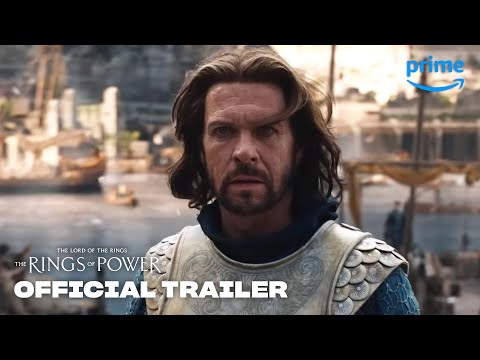 Away from the world of Hobbits, on-location shooting was used almost entirely for the rest of the movies too. Ian McKellen spoke about this in an interview with Time Out, saying "It may be my impression but I don't remember a green screen on The Lord of the Rings. If Gandalf was on top of a mountain, I'd be there on the mountain. The technology was being invented while we were making the film. [In Lord of the Rings] I wasn't involved in any of that, I was away acting on a mountain."
The Hobbit movies, too, were also shot in New Zealand however much more green screen and set work was used and the team behind the films moved away from on-location shooting.
Carrying on the tradition, the Lord of the Rings fantasy series Rings of Power season 1 was also shot in New Zealand, but production on Rings of Power season 2 will be moving to the UK.
For more movie magic check out our guide to the best movies of all time as well every major new movie in 2023, and for more on the Lord of the Rings, check out our guide to the Lord of the Rings cast, and the Rings of Power cast. Or take a look at our Lord of the Rings characters explainers on Sauron, Galadriel, Elrond, Celebrimbor, Eowyn, Helm Hammerhand, and Durin. Alternatively, keep up to date with the new Lord of the Rings movie, with our guide to the War of the Rohirrim release date.