Who is Thordak, and who is the voice actor for the villainous dragon in The Legend of Vox Machina season 2? The Legend of Vox Machina season 2 is here, and along with its first batch of episodes comes plenty of questions.
So far, the new season of the comedy fantasy series has introduced audiences to Vasselheim, the Chroma Conclave, the idea of The Vestiges, and it's teased the return of Ripley, too. All in three episodes! Among these, the biggest questions are about the Chroma Conclave and the dragons within it.
One of these evil dragons in the TV series is more villainous – and dangerous – than all the others though, and that's Thordak. So, buckle up and get your non-flammable armour at the ready, because we're going to be going into everything we know about Thordak including his backstory, status, and finding out who the Thordak voice actor is.
Thordak in The Legend of Vox Machina season 2
Thordak is the leader of the Chroma Conclave faction of dragons that we saw attack Emon and kill King Uriel at the beginning of The Legend of Vox Machina season 2. He is an ancient, red fire-breathing dragon who calls himself The Cinder King and becomes the ruler of what remains of Emon after its destruction.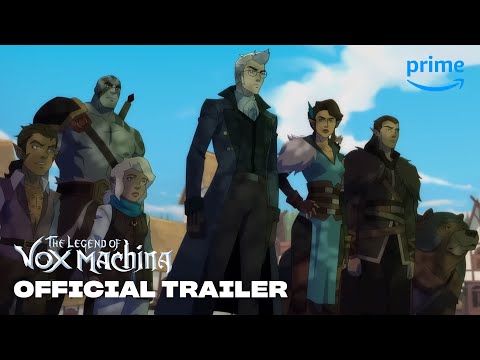 He has a thirst for power and violence, and a will to dominate the lands of Tal'Dorei. His attack of Emon forces Vox Machina to retreat to Whitestone – and then Vasselheim – where they seek aid to defeat him and the rest of the Chroma Conclave. This request is denied, before they've eventually set on the path to find The Vestiges which could help them.
Any weapon is going to have to be extremely powerful to destroy Thordak though, he is proven to be Vox Machina's most dangerous opponent yet.
Who is the Thordak voice actor in Vox Machina season 2?
The actor Lance Reddick guest stars in The Legend of Vox Machina season 2 as Thordak's voice actor. Reddick puts in a great performance, lending a lot of weight, menace, and depth to the voice of Thordak.
Reddick is best known for his role in thriller series The Wire, as well as for his appearances in explosion-filled action movies like Angel has Fallen.
That's all for now on Thordak, and we'll learn more the dragon as The Legend of Vox Machina season 2 progresses. For more on The Legend of Vox Machina season 2, check out our guide on how many episodes are in The Legend of Vox Machina season 2, as well as our guide to The Legend of Vox Machina season 3 release date.
Or, for more DnD fun take a look at our explainer on the Dungeons and Dragons movie release date, as well as Wargamer's handy guides on DnD classes, DnD races, and DnD character sheets to create your own adventure.