What is Vasselheim in The Legend of Vox Machina? The Legend of Vox Machina season 2 has officially begun, and naturally fans have a lot of questions.
Following the epic dragon attack on Emon, and the escape of the Vox Machina group, the seven heroes were convinced to travel to Vasselheim in the opening episodes of the TV series' new season. They were told that there they could seek out help from the many powerful religious leaders in the animated series' city, who would be able to help them fight back against the terrifying Chroma Conclave.
However, not everything turned out quite as expected, and Vasselheim proved to throw up many challenges for the group. There's plenty to get into about the fantasy series' city, so let's find out more about Vasselheim in Vox Machina season 2.
What is Vasselheim?
Vasselheim is the city that Vox Machina travels to from Whitestone, seeking help to repel the attack by the Chroma Conclave. Once the group arrive at Vasselheim, they quickly discover that the city is covered in religious temples and is distinctly lacking in brothels – so, not quite what the Vox Machina group is used to, then.
As Vox Machina travel around the city, they discover that the residents aren't quite as friendly as they hoped. More than that, Vasselheim takes a firmly isolationist approach and doesn't like too much interference from outsiders.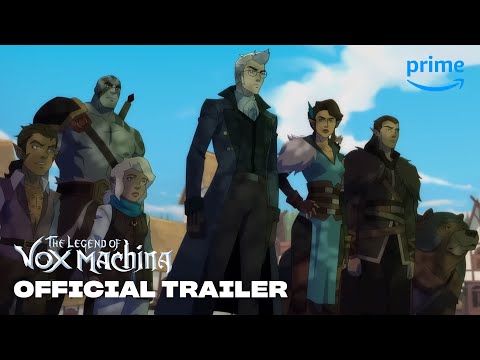 Why do the Vasselheim leaders refuse to help?
Vox Machina seeks an audience with the religious leaders at Vasselheim to request help to recover Emon from the threat posed by the Chroma Conclave dragons. However, the Vasselheim leaders firmly reject Vox Machina's request, telling the group that they have no interest in external affairs.
When Vox Machina tells them that the Chroma Conclave will eventually attack Vasselheim, the leaders short-sightedly tell the adventurers that Vasselheim's defences will hold and will be able to repel the attack.
For more on The Legend of Vox Machina season 2, check out our guide on how many episodes is The Legend of Vox Machina season 2, as well as our guide to The Legend of Vox Machina season 3 release date. Or, for more DnD fun take a look at our explainer on the Dungeons and Dragons movie release date, as well as Wargamer's handy guides on DnD classes, DnD races, and DnD character sheets to create your own adventure.