Who is Earthbreaker Groon in The Legend of Vox Machina season 2? The first batch of episodes in The Legend of Vox Machina season 2 are now streaming, and audiences have a lot of questions about one new face in particular.
After the Chroma Conclave, led by the villainous Thordak, attacked and destroyed Emon (killing King Uriel in the process) Vox Machina retreated to Whitestone to safety. From there, the fantasy series crew were sent to Vasselheim where they tried to muster support to fight back and re-take Emon.
Vox Machina had little luck, but while they were in Vasselheim they happened across lots of mysteries and people of interest (including a hint that Ripley could be nearby). One of these more enigmatic people was the mighty Earthbreaker Groon. His character made a striking entrance, and fans are desperate to learn more about him.
Who is Earthbreaker Groon in The Legend of Vox Machina season 2?
Earthbreaker Groon is an immensely powerful human monk who lives in Vasselheim. Voiced by Ike Amadi, he was introduced into the story when Grog got separated from the Vox Machina group, wandering into a huge temple seemingly dedicated to warriors.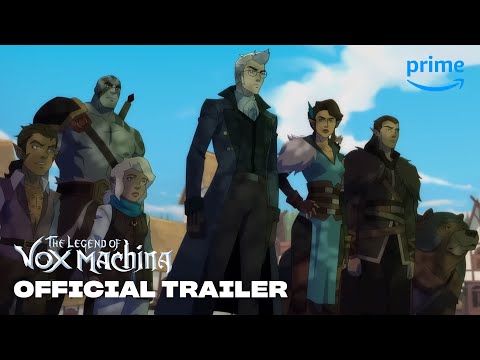 When the barbarian entered the temple, Earthbreaker Groon was waiting for him and challenged Grog to a fight. Anyone who knows Grog knew that he was never going to turn that down, however the barbarian was unable to land any blows against Earthbreaker Groon and he got thoroughly beaten.
The fight was a test for Grog, and Earthbreaker Groon was proving that the barbarian still had a lot to learn about being a warrior. He promised that he'd help to show him the "path to true strength", and no doubt Grog will be back when he has learnt more for a rematch.
Earthbreaker Groon powers explained
As a powerful and experienced monk, Earthbreaker Groon has lightening quick reflexes and immense strength, as proved in his fight with Grog.
What makes this all the more impressive is that, as a monk, he fights exclusively with his own body, using punches, throws, elbows, knees, and kicks to defeat his opponents.
That's all for now on Earthbreaker Groon, and we'll learn more the character as The Legend of Vox Machina season 2 TV series progresses. For more on The Legend of Vox Machina season 2, check out our guide on how many episodes are in The Legend of Vox Machina season 2, as well as our guide to The Legend of Vox Machina season 3 release date.
Or, for more DnD fun take a look at our explainer on the Dungeons and Dragons movie release date, as well as Wargamer's handy guides on DnD classes, DnD races, and DnD character sheets to create your own adventure.