Who dies in The Great season 3? It's fair to say that Hulu's historical drama series The Great is so much fun because it doesn't take its real-life context too seriously. Showrunner Tony McNamara takes great joy in subverting history in the name of terrific entertainment.
In making one of the best TV series on Hulu, McNamara sometimes has to kill off characters the audience loves dearly, despite their flaws. That means that absolutely nobody in The Great cast in safe, as we found out in emphatic fashion when The Great season 3 release date came around in an onslaught of bombshells.
We're still recovering from The Great's latest run, but here's who dies in The Great season 3. There are spoilers ahead, obviously, so make sure you've watched the new episodes of one of the best drama series on our screens before reading on. If you need us, we'll be in a corner weeping.
Who dies in The Great season 3?
Three main characters die in The Great season 3. We lost Nicholas Hoult's Peter, his lookalike Pugachev, and Sacha Dhawan's Orlo.
Right at the start of season three, Catherine fired her gun in the woods after hearing a sound. Unbeknownst to her, she had just shot and killed Orlo – as played by Doctor Who villain Sacha Dhawan – as he was planning to kill Peter. By the end of the season, Catherine still had no idea she was responsible. McNamara has said the death came about because Dhawan wanted to move on from the role.
Meanwhile, it was curtains for one of the show's leading players in The Great season 3 as both of the characters portrayed by Nicholas Hoult met their makers.
Firstly, Peter III ended up in a watery grave in the wake of a perilous fall into an icy lake in episode six, right in front of Catherine and Orlo. To say it was shocking would be an understatement, even if Hoult has said it was a "beautiful" way to go.
Hoult's other role, as rebel leader and Peter lookalike Pugachev, came to an end at the beginning of the season three finale. Pugachev was captured and tied to a chair, where he was subsequently shot in the head by Henry Meredith's Maxim. He might have cheated death in the past, but he's not getting out of this one.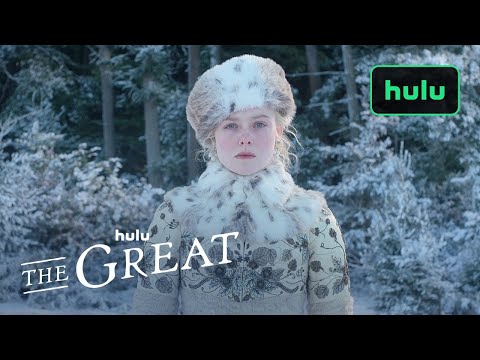 For more of the Russian rulers, find out how to watch The Great and take a look at The Great true story behind the series. Alternatively, check out our picks for the best comedy series and the best horror series in TV history.
We've also got guides to the most exciting shows coming back to your screens soon, including The Witcher season 3 release date, the Stranger Things season 5 release date, and the Halo season 2 release date.