When is the Halo season 2 release date? After decades, Halo finally made the jump from videogame to live-action adaptation, and Master Chief's transition was worth the wait (mostly).
Many thought that Halo had the potential to be one of the best TV series of all time, but reactions were mixed. A lot of critics and fans, hoping for the best sci-fi series possible, criticized Halo for diverging too far from the source material and breaking the sacred canon of the games, especially by revealing Master Chief's face.
Halo season 2 will see a change-up with two new showrunners, Fear the Walking Dead's Steven Kane and Brave New World's Dave Wiener, being brought on to steady the ship. So what can we expect from one of the most eagerly anticipated Paramount Plus shows? Well, there's lots to talk about, so let's take a look at what we know so far about the Halo season 2 release date, as well as the returning Halo cast and the potential plot.
Halo season 2 release date speculation
Although a specific date for Halo season 2 hasn't been announced, we predict it will be released in early 2024.
Paramount Plus officially confirmed the second season back in February 2022, and in May 2023, Pablo Schreiber, who plays Master Chief, confirmed that filming in Budapest had wrapped on Halo season 2.
So now we're just waiting for the editing and post-production to be done. Exciting stuff!
Halo season 2 cast speculation
For the cast of Halo season 2, we know that Pablo Schreiber will return as Master Chief, and we'd expect Natascha McElhone, Jennifer Taylor, and Bookeen Woodbin to join him.
For now, if we think about how Halo season 1 ended, we think it's safe to say we can expect the following Halo cast members to reprise their roles. It's also been announced that Joseph Morgan and Cristina Rodlo will be joining season 2 as new additions.
Here's the expected Halo season 2 cast list:
Pablo Schreiber as Master Chief
Nastascha McElhone as Dr. Catherine Halsey
Jennifer Taylor as Cortana
Bookeen Woodbine as Soren-066
Fiona O'Shaughnessy as Laera
Tylan Bailey as Kessler
Yerin Ha as Kwan Ha
Shabana Azmi as Margaret Parangosky
Natasha Culzac as Riz-028
Olive Gray as Dr. Miranda Keye
Kate Kennedy as Kai-125
Danny Sapani as Captain Jacob Keyes
Bentley Kalu as Vannak-134
Joseph Morgan as James Ackerson
Cristina Rodlo as Talia Perez
What will Halo season 2 be about?
Halo season 2 will carry on the story of Master Chief as the war between Earth and the Covenant wages on.
Halo season 1 had a big task to embark upon, reimagining the iconic gaming series into a TV show that viewers could enjoy. The Halo season 1 plot took a few liberties with the game's story, but the basic outline was the same. Microsoft Gaming CEO has recently acknowledged to IGN that the success of The Last of Us – the best thriller series in years – has been "setting an incredibly high bar" for videogame series.
That said, some fans were displeased by Master Chief's face reveal in the very first episode, something that was never done in the games. But that, of course, didn't stop Halo season 2 from getting the green light.
So, what can viewers expect from Halo season 2? With season 1's finale, entitled Transcendence, all but confirming the continuation of the conflict between Earth and the Covenant, there's plenty more to dig into with this epic battle. Viewers also saw Cortana (Jen Taylor) take control of Master Chief's body with Dr Halsey escaping the UNSC, setting a new path forward for the main characters.
Is there a Halo season 2 trailer?
Halo season 2 doesn't have a trailer just yet, and we don't expect one to be released until much later in 2023.
Paramount Plus didn't drop the Halo season 1 trailer until two months before the premiere, meaning we'll at least get a couple of months' heads up and a sneak peek at what we can expect.
We don't want you to leave disappointed, though, so below, we've included a special treat. It's Neil Blomkamp's (of District 9 fame) short film Landfall which he made to celebrate the release of Halo 3.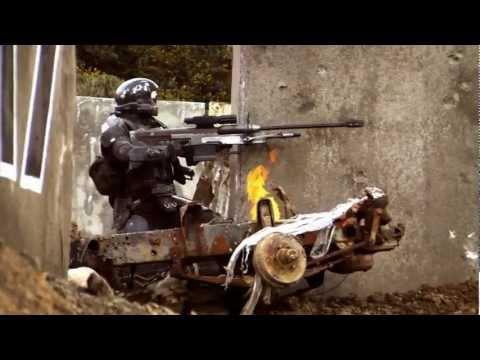 If you somehow missed it, you can also watch the Halo season 1 trailer below.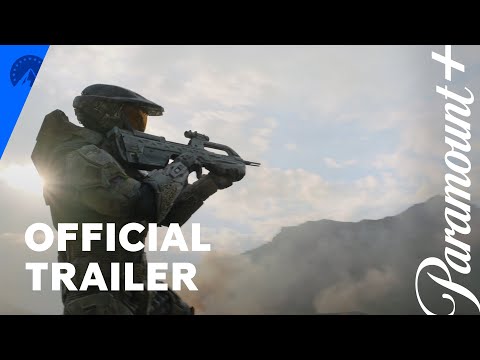 Where can I watch Halo season 2?
You can't watch Halo season 2 just yet, but it will be available to stream on Paramount Plus.
You can already head over to one of the best streaming services to catch up on Halo season 1 or give the series a rewatch before it returns to screens. After all, there's plenty of complex mythology to stay up to date with.
How many episodes are in Halo season 2?
We don't know for sure how many episodes are in Halo season 2, but the first season had nine episodes. We'd expect season 2 to be of a similar length and end up somewhere between eight and 12 episodes.
So there it is, everything we know about Halo season 2 so far. We'll be sure to update this guide as big news drops about the sci-fi show. For more Halo, learn about the Cortana redesign and why the Halo TV series unmasks Master Chief.
In the meantime, if you're looking to scratch that nerdy itch, then check out our list of the best Star Wars series, or learn about the Andor season 2 release date. If sci-fi isn't your thing, you can check out our guides to some of the best fantasy series: House of the Dragon season 2 release date and The Rings of Power season 2.
If none of that tickles your fancy, then check out our list of everything new on Paramount Plus this month; there's bound to be something there to tickle your fancy.
We've also got you covered on new movies heading your way in 2023 and beyond, including the lowdown on The Equalizer 3 release date, the Dune 2 release date, and the Avatar 3 release date.