Once again, Denzel Washington's back in cinemas, this time for The Equalizer 3. To cap off his trilogy featuring some of the best thriller movies of the last decade, Washington has managed to set a record for the franchise, achieving a trilogy best score.
At the time of writing, The Equalizer 3 has managed to score the highest on Rotten Tomatoes of the three instalments. The new movie has scored 77%, outdoing The Equalizer 2 by 25% and the first film by 16%. Those aren't small margins by any stretch, and it speaks to what Washington and director Antoine Fuqua built to over the course of three chapters.
The Equalizer stars Washington as Robert McCall, an ex-marine who's pushed to use his skills by a line-up of movie villains. The concept comes from an '80s thriller series, and these drama movies prove there's plenty of great storytelling to be had.
You can read all about the film in Jessica Cullen's The Equalizer 3 review. "The Equalizer 3 does what it needs to do to give us the thrills we'd expect," she writes. "Denzel Washington remains captivating and lifts up what is an otherwise flabby plot."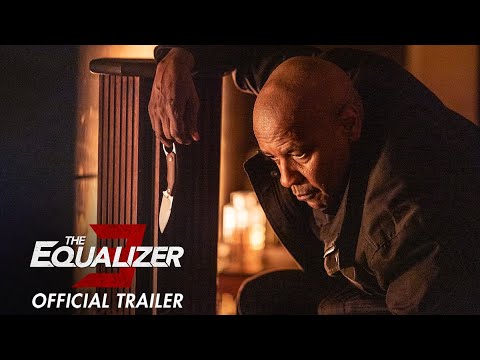 We also got the opportunity to chat to Fuqua about the production, who loved doing the opening sequence especially. "[Robert] was in a darker place, and I wanted to see him in that," he said. "I wanted to see him that way in the beginning of the film because I knew where it was going. Robert McCall in a little bit of a darker place. That one was fun to film."
Washington has made a healthy contribution to the best action movies, and now it seems like he's made another. We wouldn't expect anything less. The Equalizer 3 is in theatres now.
If this has you looking for more explosions, check out our guides to the Fast and Furious movies in order and Mission: Impossible movies in order. Perfect reading before moving on to our guides to the Fast and Furious 11 release date and the Mission: Impossible 8 release date.