Who does Dakota Fanning play in The Equalizer 3? The Equalizer is back, and he's gonna… equalize. The new movie sees the return of Denzel Washington as Robert McCall, the ruthless vengeance machine that takes down bad guys in the name of the weak and weary. He's a badass, let's be real.
But he's not the only one in this third and final movie of The Equalizer trilogy, and one of his Equalizer 3 cast members might look very familiar. Dakota Fanning joins the team this time round, and this means we've been blessed with a Man on Fire reunion, which Fanning starred in alongside Denzel Washington when she was a child actor.
It's great to see the two on-screen together again, but you might be wondering just who Fanning plays, and how much of the new movie she's in. Well, fear not, because we've got everything you need to know about Dakota Fanning in The Equalizer 2, explained. Warning: spoilers ahead for The Equalizer franchise!
Who does Dakota Fanning play in The Equalizer 3?
Dakota Fanning plays Emma Collins in The Equalizer 3, an FBI agent whom McCall contacts to alert about a major drug operation going down in a small Italian community.
She's essentially the second lead and shares a fair amount of screen time with Washington. She works as a government agent and is called by McCall. She manages to track him down in the small village and works out who he is. After this, the two communicate frequently as she tries to uncover how a terrorist organization and an astonishing drug bust are connected.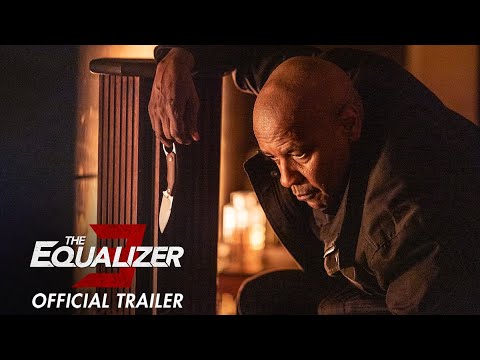 She's not part of the finale, since she's almost assassinated and spends the third act in hospital, but the movie ends with Collins going to return a missing retirement fund to a friend of McCall's. Later, when she returns to her office, Robert sends her his little black book of contacts, and it's revealed that she is the daughter of Brian and Susan Plummer — two characters who appear in the first two movies and are friends of McCall's.
For more on the latest flick, check out our Antoine Fuqua interview, and see what we thought with our The Equalizer 3 review. You can also check out all the best Denzel Washington movies, and see what the best movies of all time are, too.
We've also got a breakdown of all the new movies we're excited about, including the Dune 2 release date and The Marvels release date. You can also take a look at the John Wick movies ranked, for more blood-thirsty action.